Can Luxembourg be a front-runner in sustainable investing?
Is sustainable investing a fantasy or already a reality for the investment management actors?
Simon Ramos - Partner - Strategy & Regulatory Consulting - Deloitte
Julie Castiaux - Senior Manager - Audit & Assurance - Deloitte
Elodie Vandewoestyne - Manager - Strategy & Regulatory Consulting - Deloitte
Catherine Vassen - Analyst - Strategy & Regulatory Consulting - Deloitte
Published on 26 November 2019
Sustainable or impact investing, ESG (Environment, Social and Governance) or SRI (Socially Responsible Investment) are no longer buzz words, but an integral part of many of today's investment product strategies. They bring not only clear values, but also competitive advantages for the financial players investing in them. It is publically recognized that making profit is compatible with sustainable growth, and evidence shows a positive correlation between ESG consideration and long-term financial performance. Now is the time for Luxembourg players to position themselves as front-runners in this developing sustainable finance environment. Asset servicers and global custodians particularly, should start developing their ESG capacities to support asset managers and become their trusted advisors.
In recent years, global initiatives such as the United Nations 2030 Agenda for Sustainable Development or the Paris Agreement on climate change have paved the way towards the development of a more sustainable and responsible society. At the European level, the EU Commission released the Action Plan on Financing Sustainable Growth in March 2018 and is now preparing a set of new regulations with the support of European Securities and Markets Authority (ESMA). The objective is to provide the market and investors with more transparent information and guidelines regarding their ESG contributions.
These various worldwide initiatives have allowed the global market of sustainable investing assets to grow by 35 percent in two years, reaching US$31 trillion in 2018 [1]. With a market share of 46 percent, Europe represents the largest sustainable investing market, recording an annual growth of 6 percent since 2014.
According to a Deloitte survey, 90 percent of asset managers in Luxembourg, France, UK, and
Ireland [2] are planning to increase their proportion of ESG products in their fund offering within the next three years, both with plain vanilla and alternative products. This is in line with an increasing trend of considering ESG criteria when selecting a portfolio, rather than simply excluding "companies or sectors who pose some risks".
The main challenge in the coming months will be for asset managers to translate the investors' expectations into concrete investment strategies. Regulations and Directives that will come into force during 2021 are highly likely to facilitate the exchange and the communication between investors and financial advisors. For instance, the objective of the upcoming "taxonomy" regulation is to provide a common classification to define what an "environmentally sustainable activity" is. The regulation is meant to address three challenges: harmonize market practice at European level, reduce greenwashing, and facilitate investor's decisions by flagging taxonomy eligible activities.
As the leading financial center in Europe, Luxembourg is ideally positioned to become a pioneer in the development of sustainable finance.
Luxembourg entered the ecosystem in 2007 with the issuance of the first European Investment Bank Green Bond. A couple of years later, in 2016, the Luxembourg Stock Exchange launched the Luxembourg Green Exchange (LGX) platform dedicated to the display of green, social, and sustainable bonds as well as ESG, social, and green funds. An independent label agency, LuxFLAG, providing labels for microfinance, environment, climate finance, and broad ESG funds was also created. As a result, Luxembourg became one of the main domiciles for responsible investing with 36 percent market share of responsible funds in Europe [3] and 61 percent of European impact funds Assets Under Management (AuM) domiciled in Luxembourg.
To maintain their competitive advantage, Luxembourg financial market players now need to go a step further. In this article, we focus on various opportunities asset servicers must consider grasping in order to support asset managers and institutional investors' sustainable goals.
Asset servicers and global custodians particularly, have a major role to play in the ESG ecosystem to meet both asset managers and regulatory bodies' expectations. Global custodians are the main data aggregators within the investment management value chain, having the power to support asset managers ESG decision making process and reporting needs. They also assist institutional investors in their voting rights during shareholders meetings, with the authority to ensure that ESG engagement policies are in line with votes.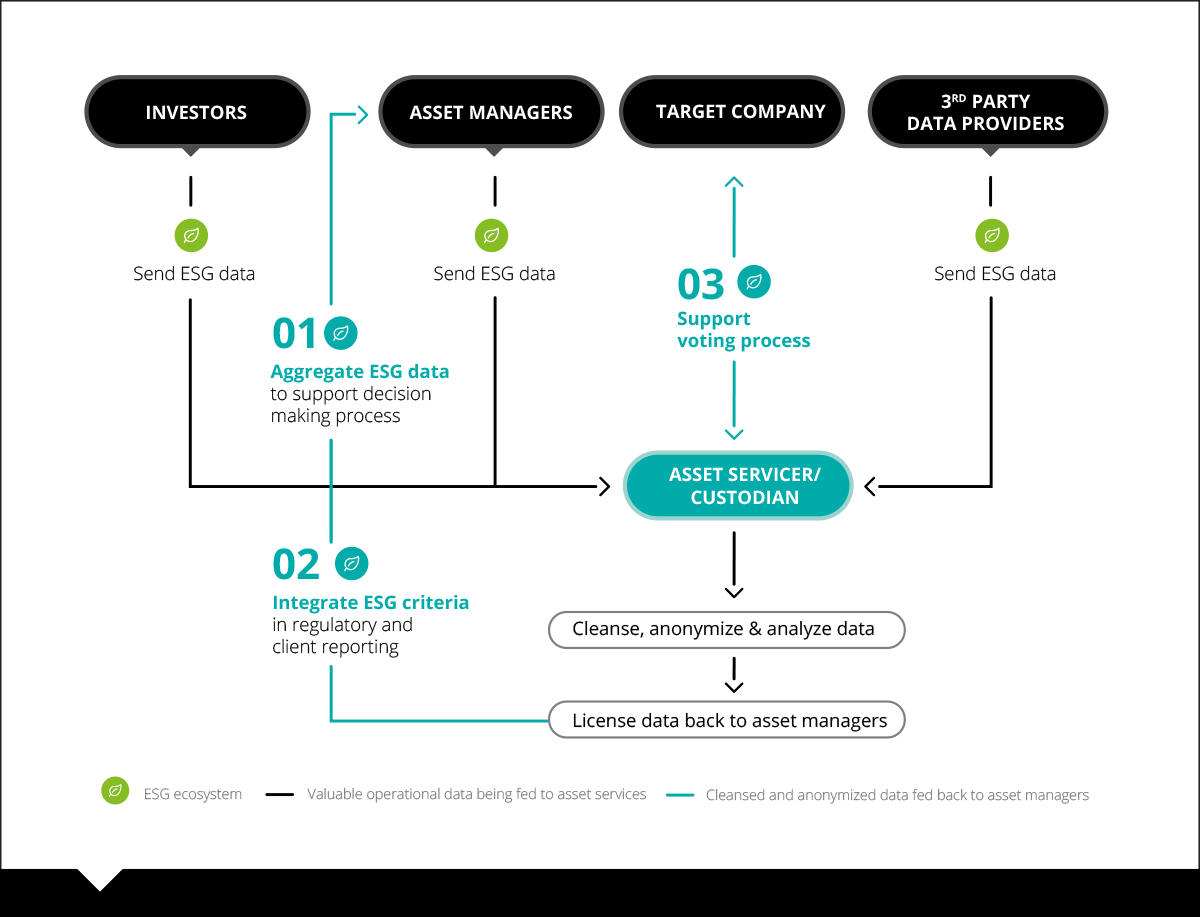 GLOBAL CUSTODIANS AS THE NEW ESG DATA AGGREGATORS
As asset managers need to describe how they integrate ESG criteria into their investment policies, their needs to collect non-financial data have increased significantly. Structured data allows asset managers and institutional investors to answer regulatory requirements, but also acquire a competitive edge. However, as of today, data available to analyze the ESG characteristics of an investment are often incomplete, inconsistent, and lack standardization.
To face this issue, 80 percent of asset managers are using both their own dedicated research teams and external data providers to ensure the reliability of their data. Asset servicers in Luxembourg and especially global custodians have the opportunity to take up the role of a big data aggregator to inform asset managers and institutional investors of relevant ESG developments. Having access to a wide range of data, global custodians have the power to provide clear and exhaustive data to support asset managers in measuring the ESG quality of their investments.
To provide state-of-the art solutions, global custodians are either developing in-house digital solutions or partnering with FinTech providers. State Street has developed a dedicated ESG platform called ESGX, combining data from specialized ESG data providers delivering an assessment of the ESG factor exposure of their portfolio as well as ESG reporting. Another example is Société Générale's "ANALYTICS by SGSS", publishing monthly reports including, for instance, the average portfolio ESG rating and the portfolio position regarding tobacco producers or nuclear power. Another strategy adopted by BNY Mellon was to partner with a FinTech to integrate ESG big data with quantitative investment strategies, offering institutional investors a solution to manage, monitor and analyse the ESG factors across their portfolio.
Asset servicers have the potential to go even further in their ESG offering as new regulations are coming into force, strengthening reporting requirements related to sustainable investments. Some asset servicers have already teamed up with specialists to grow their range of standard regulatory reports. Caceis, for instance, teamed up with Vigeo Eiris, an international and independent ESG rating and research agency, to ensure highest accuracy of ESG and climate reports.
THE NEW FUNCTION
OF PROXY VOTING
To have an ethical or environmental impact, investors can either choose to divest from companies that break those rules to revive their reputation or, on the contrary, remain equity investors to drive change within the company. As equity investors have the power to vote at Annual General Meetings (AGMs), they can influence decisions and even collaborate with other shareholders to make sure managers are taking responsibility for sustainable change.
As a result, asset managers are more and more willing to take an active part in management as revealed by the 17 percent sustainable assets' growth in corporate engagement and shareholder action between 2016 and 2018 [4]. Through voting, they can influence management decisions and potentially ensure alignment with their ESG approach, acting as an effective steward for their end-investors. Indeed, the proxy voting history of major asset managers reveals a clear trend towards votes favoring climate change resolution.
However, a recently published report by Morningstar also revealed that only traditional, socially responsible fund companies voted consistently in favor of sustainable practices, as opposed to more traditional funds, who often voted against those resolutions.
As the process of proxy voting is often outsourced to service providers such as global custodians, the rising interest in active management creates significant opportunities for global custodians to further support the proxy voting services by including ESG factors. It is all the more important as the new Shareholder Rights Directive II is asking intermediaries to facilitate shareholder's rights to participate and vote in general meetings. The Securities Exchange Commission (SEC) has recently restated the duty of investment advisers to vote responsibly on behalf of their clients, which can be seen as a sign of the SEC's willingness to harmonize regulatory requirements on this ESG topic with respect to the EU Directive.
Endnotes
[1] Global sustainable investment alliance 2018
[2] Deloitte asset managers survey 2019
[3] European responsible investing fund market 2016
[4] Global sustainable investment alliance 2018
Conclusion
The continuous rise of sustainable investing, ESG, or SRI investing over recent years demonstrates how markets and societies are changing—and adapting to this new environment is a true challenge for corporations. Investors are increasingly looking to invest in products that come with a positive impact without compromising financial returns. This translates into an important opportunity for the asset servicers and global custodians. Whether the goal is to provide ESG data to inform the stakeholders about relevant ESG developments, to offer ESG reporting in light of new regulations entering into force or to further support proxy voting services by including ESG factors, the time to become the trusted asset servicer in this new environment is now.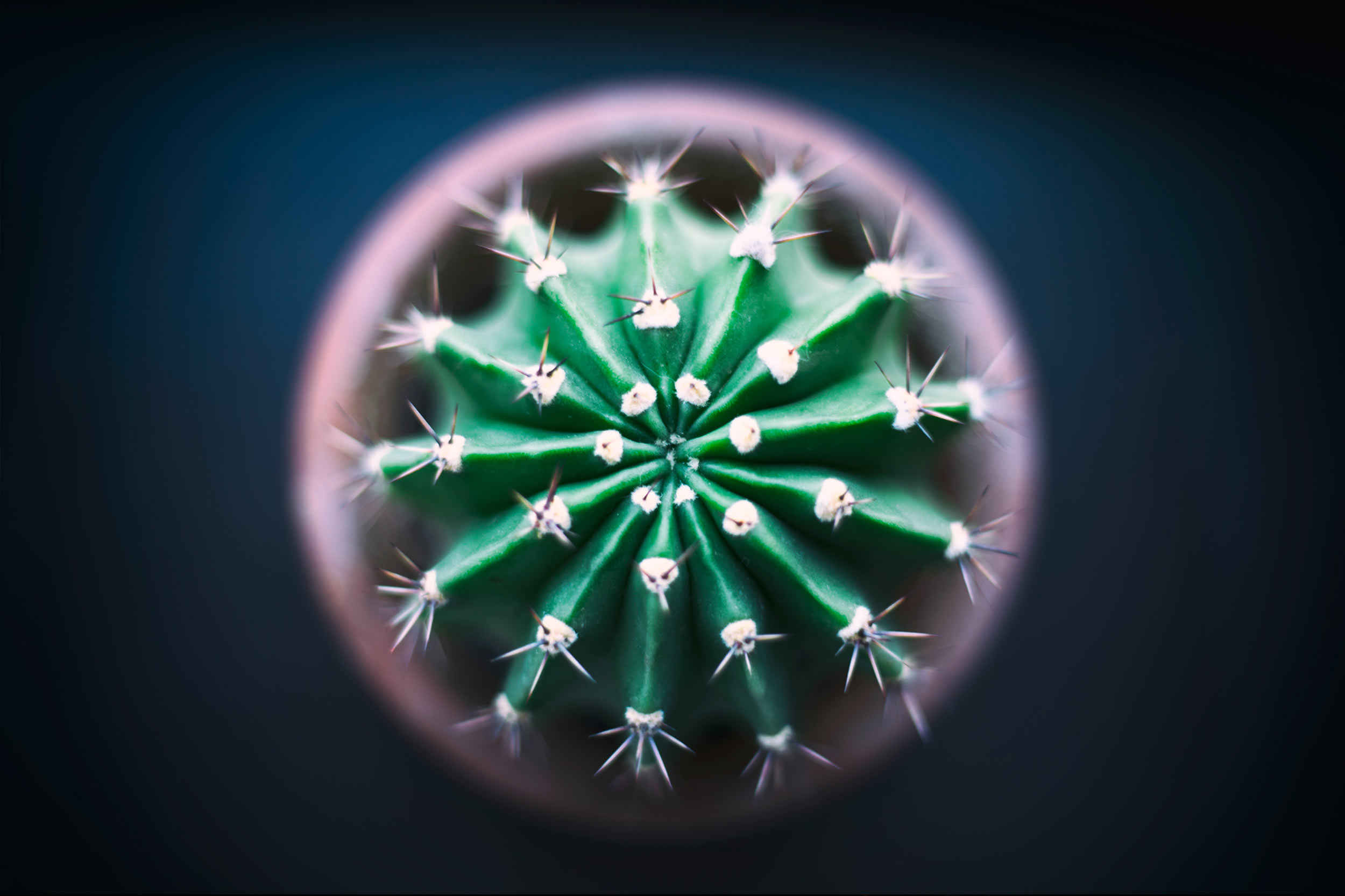 Integration of sustainability risk:
changing the mindset to develop new opportunities
To ensure the transition to a low carbon society and to reach global objectives in reducing climate change impacts, companies will need to integrate sustainability risks within their risk management approach.
© 2021. See Terms of Use for more information. Deloitte refers to one or more of Deloitte Touche Tohmatsu Limited, a UK private company limited by guarantee ("DTTL"), its network of member firms, and their related entities. DTTL and each of its member firms are legally separate and independent entities. DTTL (also referred to as "Deloitte Global") does not provide services to clients. Please see www.deloitte.com/about to learn more about our global network of member firms. The Luxembourg member firm of Deloitte Touche Tohmatsu Limited Privacy Statement notice may be found at www.deloitte.com/lu/privacy.