As traditional vendors scramble to launch their own cloud-enabled products, who will be the first major bank to replace their legacy core with a cloud-native one.
Patrick Laurent – [Sponsoring] Partner - Technology & Innovation Leader - Deloitte
Georges Wantz - Managing Director - Technology & Architecture - Deloitte
Joachim Sammer - Manager - Technology & Architecture - Deloitte
Published on 8 October 2019
Core banking system (CBS) projects are complex and they take a long time. If they go wrong, they very likely have a major impact on an organization and its customers. The reasons why these projects sometimes fail are manifold, from overreliance on traditional phase-gate project management approaches to the complexity of the existing legacy technology landscapes at financial institutions.
As new cloud-native vendors, with solutions that have been engineered with the latest technology innovation and practices, entered the market, they offered 'tech firm' implementation timelines to flabbergasted banking executives. Suddenly it was possible to rollout a completely new bank in months rather than years, at a fraction of the cost.
Challenger banks were the first to build their platforms in the cloud. N26, a challenger bank that operates across most of the EU as well as the US, was built on Mambu, which itself runs on AWS and is available in Europe, North America, Brazil and Asia Pacific.
Traditional banks, while regulated by the same regulators as their challengers, have been much more reluctant to move their core systems to the cloud. Dutch banks were among the initial wave to launch digital spin-offs built on new cloud-native platforms and today there are a number of digital spin-offs on the market across Europe.
Will we see a major bank migrate its core banking system to one of the new challenger platforms soon? Lloyds banking group is at least seriously considering it, based on their investment in Thought Machine, a London-based cloud-native core banking solution.
1.
What approaches exist?
Not every cloud banking solution is the same. As challengers built their platforms, they were betting that their approach would be the one that proved most popular.
Some companies saw the future of banking as a service. Others took the traditional CBS platforms, which in many cases are still built around COBOL components even today, and dragged them into the 21st century by building on the capabilities of the cloud and using modern software architecture concepts. Incumbent core banking vendors also started to rework their platforms and can offer everything from cloud-hosted traditional core banking systems to cloud-native products of their own.
A bank shopping for a new solution has a myriad of choices and can spend a lot of time defining a common language and terminology outlining the business objectives and high-level requirements and comparing that to the datasheets of the different solutions. Some of the terminology used in the context of cloud solutions has become standardized like Software as a Service (SaaS), on-premises, etc. Others like 'trusted cloud' or even Platform as a Service (PaaS) are still vendor-specific and banks have to compare each of them in the context of their requirements.
What is SaaS and PaaS?
Software as a Service: Customers run business applications from the cloud service provider on a subscription basis. In general SaaS solutions can be used 'out of the box' with minimal customization.
Platform as a Service: Customers run software on cloud platforms through a subscription service. Commonly a client-specific business application is developed on top of the software run in the cloud.
Banking as a service (BaaS) solutions follow the SaaS model, but these platforms already have a banking license. Financial institutions, or any other company that wants to offer banking services, receive an end-to-end banking setup from KYC to card issuing. Most of the implementations to date are retail banking use cases. Essentially this is outsourced banking, and many customers of BaaS platforms are not financial institutions themselves.
Based on market activity, cloud-native SaaS CBS platforms are more popular than PaaS or BaaS solutions.
2.
The core banking market is changing (slowly).
Who is who?
The below list of vendors is not exhaustive. We selected vendors as representatives for the different types of solutions.
Challengers
Mambu

: Based on its geographic footprint and its list of customers, Mambu can be considered the pack leader of the SaaS group. Starting from their German beginnings, they have expanded their client base rapidly. Their product is used, among others, by challenger retail banks, SME banking and lending banks as well as online lenders. Gartner included Mambu in their Magic Quadrant for Global Retail Core Banking as a challenger.

Five Degrees:

A Dutch company with an Icelandic connection, Five Degrees still has its main customer base in the Netherlands. Starting with its digital enabling solution Matrix-Mid, the company expanded its offering to core banking and lending – with customers in Aruba, Belgium, Germany, Denmark and the UK. Five Degrees was listed as a Cool Vendor in Banking by Gartner in 2018.

Thought Machine: T

his UK FinTech based in London built its platform on bleeding edge technology such as blockchain-like ledgers and smart contracts to configure products. It looked like this was too
adventurous for banks until Lloyds Banking Group invested in the company and Atom Bank, a UK challenger bank, selected it as its new core platform.
Incumbents

Temenos, which Gartner lists as one of four leaders in the Magic Quadrant for Global Retail Core Banking, launched two new products this year and announced its first deals with challenger banks already. Avaloq is also in the progress of reengineering its products and has a SaaS solution. ERi Bancaire's Olympic is available through a private cloud offering in addition to the classic on-premises implementation.
Cloud Platforms

Finally, one has to consider the underlying cloud providers and their capabilities. The two market leaders AWS and Azure have different service offerings and national regulatory requirements like data residency rules will affect a bank's decision.
3.
EU and US – polar opposites
The core system market is very different from the overall technology one, where large US companies lead their market segments.
This is only surprising at a first glance, as diverging business and regulatory requirements have shaped very different banking ecosystems on either side of the Atlantic. The US market is relatively archaic in comparison to the European one. While the global tier 1 investment banks are largely based in New York, the remainder of the US banking market is still characterized by small regional and local banks.
European cloud CBS vendors and challenger banks are moving onto the US market, whereas new US vendors like FinXact have not shown any interest in entering the European market yet. Mambu opened a US office in 2017. Temenos announced a deal for its new T24 Transact cloud-based platform with Grasshopper Bank in New York earlier this year.
4.
No cloud core banking system is an island
Implementing a new banking brand in a few months is an alluring possibility, but the main challenges and costs are often related to existing legacy IT systems.
Is it a replacement of your legacy core banking system?
Is it a separate system for a new digital spin-off?
What products do you want to offer?
What kind of integrations will you need?
How will this affect your risk management and regulatory reporting processes?
If you consider launching a spin-off brand, you could reduce complexity by limiting integrations with your legacy IT to the bare minimum. The complexities and challenges of legacy systems like tightly coupled architectures and technical debt will affect even the most efficient cloud-native platform implementation.
Conclusion
Your business objectives, your IT landscape and your way of working are the key criteria that define whether a cloud CBS is right for you or not.
Creating a spin-off with limited integrations to your legacy IT landscape is a lot less complex than attempting to replace a fully integrated legacy core system. If the latter is your goal, all satellite systems have to be included in your strategy.
Emulating the way of working and a technology approach that allows challengers to implement their solutions in months rather than years could significantly increase the chances of your project's success. To paraphrase banking CEOs from Citi to ING: Banks have to become tech companies with banking licenses.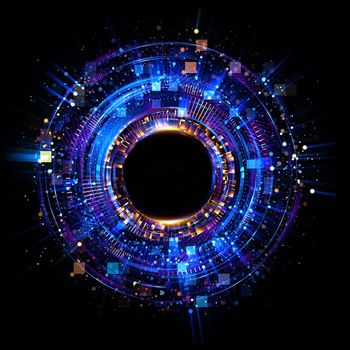 Cloud banking: More than just a CIO conversation
Cloud computing is moving to the forefront as a focus for IT leaders, C-suite executives, and board members. Learn how cloud can be a catalyst for enterprise business transformation—and a potential game-changer for how financial services organizations will operate in the future.
© 2021. See Terms of Use for more information.
Deloitte refers to one or more of Deloitte Touche Tohmatsu Limited, a UK private company limited by guarantee ("DTTL"), its network of member firms, and their related entities. DTTL and each of its member firms are legally separate and independent entities. DTTL (also referred to as "Deloitte Global") does not provide services to clients. Please see www.deloitte.com/about to learn more about our global network of member firms.
The Luxembourg member firm of Deloitte Touche Tohmatsu Limited Privacy Statement notice may be found at www.deloitte.com/lu/privacy.