The future of the enterprise application ecosystem serves as an innovative catalyst, inviting companies to reimagine their way of doing business and creating value.
Patrick Laurent – Partner - Technology & Innovation Leader – Deloitte
Christophe Vallet - Director - Enterprise Applications - Deloitte
Fethi Sadouki - Senior Manager - Enterprise Applications - Deloitte
Published on 25 June 2019
Today's digital challenges are immense. Comprehensive digital solutions will become essential as you look to bolster your digital core, while also accelerating innovation. Building such innovation into your business processes and making intelligent systems can help you get a jump on tomorrow's demands. Machine learning, artificial intelligence, Internet of Things, Blockchain… in recent years, these new disruptive technologies have taken off at such a fast pace that most companies can barely keep up. These new "buzz words" promise to be a game changer for enterprises that are ready to make use of them. The journey towards implementing these state-of-the-art features can be daunting—especially for a company with a complex IT landscape. But, how do you get started?
THE BIG SHIFT
Business leaders today increasingly recognize that a shift is underway—from linear processes, to nonlinear or exponential ones. It's an evolution driven in large part by the hyper-connected customer—who expects to be recognized and engaged in the same way as the next person at every point throughout the customer journey—as well as a new era of the modern workforce and supply chain that are engaging with information in new ways. The shift means that many organizations are taking this opportunity to create new business models and rebuild their core processes from the ground up—as they capitalize on advances in technological, digital, and analytical capabilities. The traditional linear flow of business processes—from sub-process, to data, to information, to insights, to action—is giving way to a more dynamic and disruptive model driven by innovation. In the new exponential model, needs for information, insights, and actions are embedded throughout transactions and digital user engagement.
The exponential approach to business processes means you:
Enable

high-touch digital user engagement

—transforming traditional systems of record into systems of engagement that provoke users into exploring their available data, unlock hidden features, and act.
Automatically embed insights and the

ability to commit an action directly into business value creation, and the processes and transactions execution

—shifting your business lens from hindsight, to turning ideas into functions, fore sighting, removing unnecessary latency, improving user adoption, allowing business leaders to manage by exception, and maximizing the value of analytics.
In that given context, the enterprise application software provider SAP aims to be a key player in those areas. Lately, it has launched the concept "Intelligent Enterprise", which is composed of three building blocks: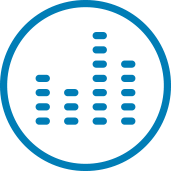 DIGITAL
PLATFORM
It is the bedrock of this foundation. As data is the fuel for the digital economy, the intelligent enterprise should store its oil in the most suitable manner. The core of this layer is the flagship SAP in-memory database, HANA. Its speed makes the real-time analysis of large amounts of data a reality.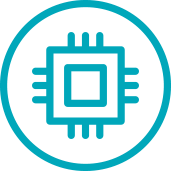 INTELLIGENT
SUITE
The ERP solutions represent the so-called Digital Core, with the S/4HANA being its crown jewel. Around this digital core, several solutions around customer experience or people engagement are available.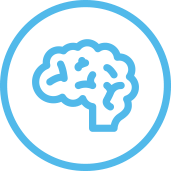 INTELLIGENT TECHNOLOGIES
Represents the last layer that aims to bring new technologies like machine learning, artificial intelligence, Internet of Things or Blockchain into your company.

SAP intelligent enterprise is the framework to power and develop the business of the future. As the pace of the digital business evolves, intelligent enterprise offers a portfolio of services and technologies to deliver solutions developed through a co-innovation collaboration. It aims to help organizations build a seamless bridge between operations and innovations to transform the business and position it to address future challenges head on.
THE "DELOITTE REIMAGINE PLATFORM" FRAMEWORK
Getting started with the framework for exponential business processes, requires a focus on five essential themes—all of which have to fit together to enable an effective business transformation. Simply doing one thing well is not enough.
In the traditional approach, the user experience has been based on what your system could do—rather than the experience that the user actually wanted. Businesses today have an opportunity to develop new "systems of engagement" that can promote the exploration of data to unlock new features and new actionable insights. Intuitive designs that can improve data accessibility and time-to-action are part of the equation for such new systems.
Business process management
Reshaping existing processes can help empower users to make point-of-action decisions using data-driven insights. The reshaping requires the automation of processes as well as safeguards thresholds and some approval procedures to help avoid decision-making that could lead to ineffective results.
Incorporating business analytics into business processes to analyze in-process orders—not just posted transactions—can help enable things such as dynamic pricing. But, enterprise science can take you even further—with predictive analytics, cognitive analytics, machine learning, and effective use of big data to help you unlock broader insights. For example, it is not enough to know who the "best" vendor is for a certain transaction. It is also helpful to have insights into that vendor's financial health and its likelihood of going out of business, as well as the best price calibrated based on all items in the purchase order.
Arming users with a complete, 360-degree view of relevant data for each specific process can help avoid missed opportunities. The "all data" approach means relevant data can and should come from anywhere—any application, any system, any process—not just the traditional channels associated with the process.
IT modernization and simplification
Transformation from linear to non-linear need not be overly complicated. Why ship data from place to place? Why develop more interfaces than you actually need? A modern, centralized cloud management platform can support orchestration between systems without the need to move data, helping to keep your transformation efforts simple.
The Framework is the foundation for any new exponential model. The needs for information, insights, and actions are embedded throughout transactions and digital user engagement.
REIMAGINE YOUR PLATFORM AND MAKE IT A REALITY
Moving from linear to exponential processes will require an ability to understand the evolution of engagement, as well as an ability to refine and manage the processes that matter most. It will also require an ability to align new technologies with a new process landscape.
To help organizations reach their business performance goals through transformation programs. Each implementation focuses on an end-result that supports business strategies through process improvement, technology innovation, and enablement of people.
Deploy analytic cloud technologies, put data intelligence and related analytics capabilities "everywhere," so you can move beyond linear thinking and get relevant, actionable insights at any point in your business, at any time—to help you make meaningful decisions when and where they need to be made.
Advanced technologies for innovation
Augment core solutions and support more efficient, more effective decision-making by leveraging on latest innovations from Leonardo.
The digital economy is complex and evolving, our new generation of projects with disruptive SAP technologies across the world and across all industries help us see where digital is going for your clients, your suppliers and your employees, allowing you to build your digital strategies and making them a reality to reach future business goals.
Industrialized preconfigured solutions
Use of Preconfigured solutions, industry-driven accelerators and best practices get you up-and-running fast with solutions that fit your needs—and those solutions can grow with you as your needs grow. It means that we can scale solutions as your business evolves, and we can deliver consistent results time and again.
Technology and cloud strength
Modernizing IT often means moving away from isolated systems and centralizing solutions on cloud platforms. Deploying applications to a Cloud Development Platform to build apps that you will need to operate efficiently in the evolving business and technology landscape. We can help explore opportunities for using the cloud platform, from identifying the potential for new value, to developing a strategic vision for building the apps needed to help meet tomorrow's demands.
Beginning the transformation into an insights-driven organization that understands the importance of exponential processes comes with many questions. Answering those questions will help you plot a course through today's digital landscape—to start unlocking new instant insights for supporting more effective decision-making.
Conclusion
The latest digital offerings are more than an aggregation of technologies and services. They are a new way to make a company leaner, unlock business opportunities, and better serve customers. In order to achieve this goal, we recommend that customers take the required time to reimagine their business processes.
Getting ahead of tomorrow's challenges needs more than technology and a vision. It requires an ability to deploy comprehensive digital solutions that can evolve as challenges—as well as your needs for value—grow exponentially. Prepare tomorrow, today.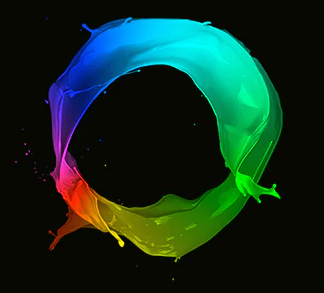 Deloitte Reimagine Platform powered by SAP® Leonardo
As the pace of digital business evolves, SAP has stepped forward with the SAP® Leonardo Digital Innovation System—a portfolio of technologies that can help you get ahead of tomorrow's big challenges and tap new opportunities in the digital economy.
© 2021. See Terms of Use for more information. Deloitte refers to one or more of Deloitte Touche Tohmatsu Limited, a UK private company limited by guarantee ("DTTL"), its network of member firms, and their related entities. DTTL and each of its member firms are legally separate and independent entities. DTTL (also referred to as "Deloitte Global") does not provide services to clients. Please see www.deloitte.com/about to learn more about our global network of member firms. The Luxembourg member firm of Deloitte Touche Tohmatsu Limited Privacy Statement notice may be found at www.deloitte.com/lu/privacy.