The transition from interbank rates to new, alternative, risk-free rates is one of the most complex transformations affecting both financial services firms and corporations alike.
Ralf Heussner - Partner - Tax / Transfer Pricing - Deloitte
Enrique Marchesi-Herce - Director - Tax / Transfer Pricing - Deloitte
Published on 19 November 2019
Regulators worldwide are spearheading one of the most complex transformation programs in recent times that will affect both financial services firms and corporations alike. From 2020, traditional interbank rates (such as LIBOR, EURIBOR or EONIA) will gradually phase out and transition to alternative risk-free rates (RFRs) such as the new Euro Short-Term Rate (€STR).
LIBOR, the most important interbank rate, underpins contracts affecting banks, insurers, asset managers and corporates estimated at more than $350 trillion globally, while EURIBOR and EONIA serve as a basis for more than $175 trillion of wholesale and retail financial products. These examples show how closely interbank rates are embedded in the day-to-day activities of both providers and users of regulated and unregulated financial services, so that even identifying a firm's exposures to it can be a highly complex task.
The discontinuance of interbank rates will require market participants to use alternative RFRs, which will differ by region, tenor currency and basis. The transition will be complex due to significant differences between the RFRs and interbank rates. For instance, RFRs are overnight indices with no term structure, nearly risk-free and based on actual transactions whilst interbank rates are term rates (with maturities of up to a year), reflect perceived credit risk and are survey-based. Although significant efforts are being undertaken globally to find suitable solutions for the transition of interbank rates to RFRs, there are still a number of issues that must be tackled. One of the many issues relates to the tax and transfer pricing impact of the transition.
Our article focuses on the key tax and transfer pricing challenges linked to the IBOR transition and recommendations on how to successfully consider the tax dimension in the transformation program.
TAX CHALLENGES
The key tax challenges of the IBOR transition, for both financial services firms (across the value chain from front office, treasury, risk/valuation, legal, operations/IT to tax) and corporations, can be grouped into six areas:
1. RFRS ARE CONSTRUCTED DIFFERENTLY
RFRs are nearly risk-free, whereas interbank rates reflect perceived credit risk. This implies that RFRs therefore tend to be lower than current interbank rates. As such, the transition will directly impact expected cash flows and risk from the contracts/products they are based on.
This could mean that a trade which transitions from an interbank rate to a RFR has a different market value over time than it would have had otherwise. This could be especially critical from a tax perspective if the trade/transaction occurs in a related party context and there is a potential cross-border transfer of value. This will necessitate changes to valuation tools, product design, hedging strategies, and funding. In addition, liquidity in the market for RFRs is also likely to be a restraining factor, certainly early on.
2. DIFFERENCES IN TERM STRUCTURE AND TENORS
There are differences in the term structure and availability of different tenors for the new RFRs. As an example, LIBOR alone is currently produced in seven tenors (overnight/spot, one week, one month, two months, three months, six months and 12 months) across five currencies. In contrast, the new RFRs are initially set up as overnight indices and currently have no term structure (unlike interbank rates). These fundamental differences need to be considered carefully.
3. AVAILABILITY OF HISTORICAL DATA
For taxpayers who use interbank rates for historic benchmarking purposes (i.e., price-testing) as part of their transfer pricing, the transition will produce practical challenges since historical data is not yet available for the new RFRs, while data for traditional interbank rates will soon no longer be available. As such, data availability will also need to be considered and requires corporates to rely on contemporaneous data for price-setting purposes (e.g., for intra-group loan transactions).
4. RECALIBRATING EXISTING CONTRACTS AND INTERCOMPANY AGREEMENTS
The transition to RFRs will give rise to basic practical challenges, such as how to (re-)calibrate legacy contracts and existing intercompany agreements that are linked to interbank rates, including the review of existing contracts, the introduction of potential fallback provisions and replacements of existing interbank rates due to data availability.
Relying on fallback provisions in current contracts may change product economics and create financial and operational risk, because such provisions are typically designed to deal with the temporary unavailability of reference rates rather than their permanent cessation. Relying on updated fallback clauses to transition from interbank rates to RFRs could create major operational risk, from needing to process new and different fallback formulae, to needing to calculate new interest payments, valuations, and other aspects.
5. SPECIAL CONSIDERATIONS FOR TREASURY STRUCTURES FOR CORPORATIONS
The main impact for corporations will be on their intercompany financing agreements and treasury arrangements including cash pooling, loans, guarantees and hedging transactions where interbank rates are typically uses. As such, corporations will similarly need to address the transition to RFRs and manage the impact on existing transactions and transfer pricing policies. Where intercompany agreements do not include a fallback clause (which is typically only observed in a third party context and rarely included in intercompany agreements), corporations should consider introducing the necessary amendments to adjust the pricing in order to determine an equivalent interest rate based on the new alternative RFRs available.
6. DEALING WITH THE COSTS RELATED TO THE TRANSITION
There will likely be significant costs related to the transition to the new RFRs. The impact will range from the existing IT/ERP infrastructure to treasury, tax and legal will need to re-assess existing models, determine sources to retrieve market data and implement the necessary adjustments for the transformation.
Both financial services firms and corporations alike will need to capture relevant costs and decide how such costs should be treated for tax/transfer pricing purposes, including the question of potential cost allocations, the application of mark-ups, and the necessary legal basis for recharges as well as transfer pricing documentation.
Conclusion
The transition from interbank rates to RFRs is one of the most complex transformation programs in recent times that will affect both financial services firms and corporations alike. Interbank rates are closely embedded in the day-to-day activities of both providers and users of regulated and unregulated financial services.
The tax functions of financial services firms and corporations will need to be actively involved in addressing the tax implications of the IBOR transition and work closely with other stakeholders on addressing the challenges.
These challenges range from the fundamental differences between interbank rates and RFRs with respect to their structure and tenors, availability of historic data, and recalibrating of existing contracts, to the question of how to treat the costs related to the IBOR transition.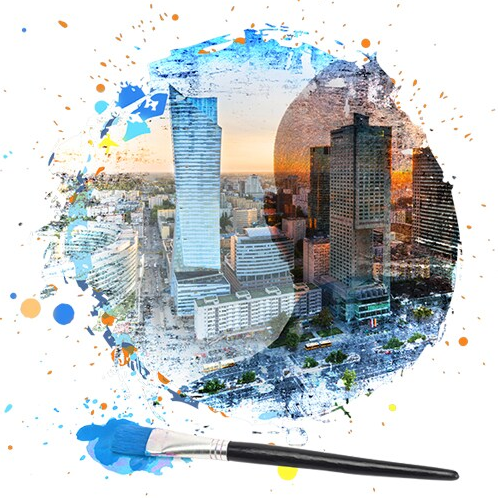 Transfer pricing
Multinational organizations are operating in an environment of unprecedented complexity. The rising volume and variety of intercompany transactions and transfer pricing regulations, accompanied by increased enforcement activities worldwide have made transfer pricing a leading risk management issue.
© 2021. See Terms of Use for more information. Deloitte refers to one or more of Deloitte Touche Tohmatsu Limited, a UK private company limited by guarantee ("DTTL"), its network of member firms, and their related entities. DTTL and each of its member firms are legally separate and independent entities. DTTL (also referred to as "Deloitte Global") does not provide services to clients. Please see www.deloitte.com/about to learn more about our global network of member firms. The Luxembourg member firm of Deloitte Touche Tohmatsu Limited Privacy Statement notice may be found at www.deloitte.com/lu/privacy.