4 things CIOs should have on their digital agenda
As companies continue on their digital transformation journey, CIOs have several actions
available to them to achieve a scalable and long-term cost efficient IT ecosystem.
Ronan Vander Elst - Partner - Deloitte Digital Leader - Deloitte
Guillaume Lefebvre - Senior Consultant - Deloitte Digital - Deloitte
IT systems landscape transformation, Agile revolution, IT workforce restructuring, AI & data analytics: in order to support growing digital business ambitions and accelerate value delivery to clients, CIO's agenda is now focused more than ever on transforming the entire IT ecosystem. The CIO role keeps changing with new responsibilities growing in importance:
CIOs as the architect

transforming legacy IT systems into data-driven and digital-enabled platforms, making it possible to scale up and deliver value fast
CIOs as the pragmatic coach

embedding an agility culture into the fabric of the organization and leading the change to drive the resource shift towards a new demand for roles
CIOs as the strategist

enacting the right data governance to ensure the quality required to fuel advanced analytics and AI is available, transforming data into a real corporate asset
1.
Accelerate your digital transformation with SaaS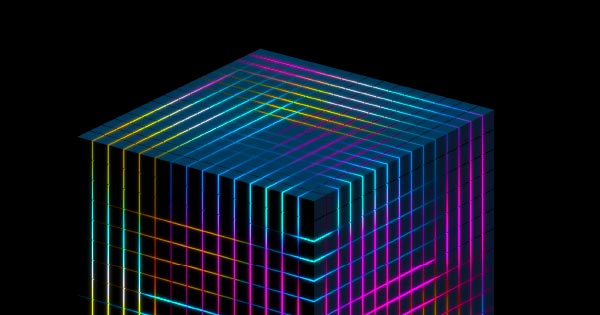 As most companies progress on their digital transformation journey, many CIOs find their IT legacy system's rigidity prevents them from achieving the company's digital ambitions. Implementing a new tool and integrating it within a complex ecosystem made up of a patchwork of IT applications accumulated over the years, have become increasingly difficult, slow, and costly, and may result in soaring technical debt.
Shifting to cloud software as a service (SaaS) has become an effective option to quickly extend the spectrum of digital possibilities in facing future challenges. SaaS enables rapid results by offering an ecosystem that is made for data sharing and access to the latest innovative applications,while also helping you streamline multiple landscapes to consolidate your IT, lower your total cost of ownership, and scale infrastructure as your business evolves.
According to the Deloitte 2018 global CIO Survey, participants spend an average of 22 percent of their IT budget on cloud-based services, an amount that is expected to double (to 44 percent) in the next three years.
Prepare for a shift to SaaS:
Build a cloud strategy from an outcome perspective by selecting business goals worth adopting SaaS
Define clear cloud guiding principles under which your company will operate to ensure the integrity and privacy of company-owned information while setting costs and the performance goals required by your business
Start by testing and learning through cloud project pilots
Start aligning your standardized business processes with leading practices and resist the urge to lean on heavy customization
2.
From the agile team to an agile organization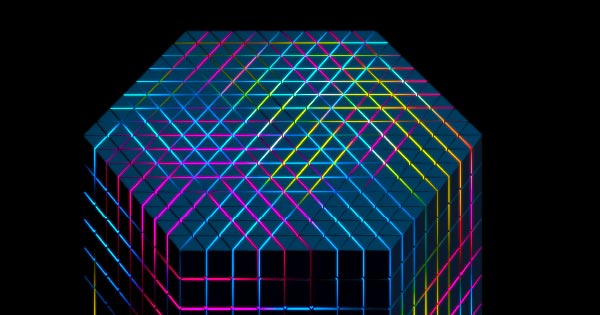 To survive and succeed, companies must shift to an agile organization allowing them to increase the speed of innovation and execution to better adapt and respond to client needs. While Agile is already commonly used at project level, scaling agility practices across the whole organization is complex and represents the next operational challenge for CIOs.
The Scaled Agile Framework© (SAFe) pushes Agile a step further and allows Agile to be scaled from program to portfolio level by combining Agile, Lean, and DevOps practices. With the latter, this goes beyond the planning, designing, building, and testing stages of software development to the rest of the software lifecycle: deployment, release, operation, and monitoring. DevOps increases collaboration between development and IT operation activities along the product lifecycle by blending members of different business units into a single agile team. The quality, efficiency, and celerity that DevOps delivers are becoming key competitive differentiators.
Start to spread and deploy Agile at scale:
Adapt governance model, restructure roles, and provide required training
Engage business leadership in a collaboration model across the organization to cover program and portfolio management
Embed an agile mind-set within the DNA of the company enabling staff to be proactive and take ownership
Adapt work scope, timing, and budget allocation and provide a technical environment (new process, tools, agile work spaces, etc.)
Track and measure impacts and set clear, objective thresholds
3.
Just as your IT system needs to evolve, so does your workforce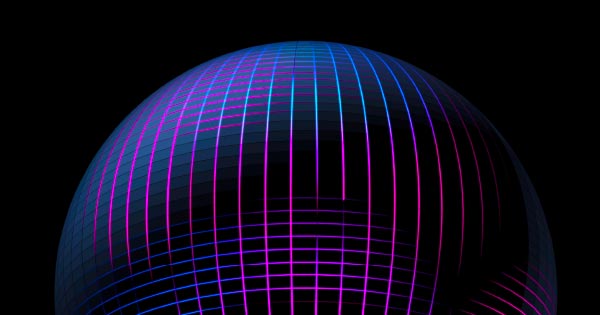 With the evolution of cloud computing, traditional system infrastructure and security management tasks are fully outsourced. In addition, hyper-automation of infrastructure and security monitoring tasks accelerate the shifting of many roles within the organization where humans do not operate processes anymore but design them.
While some IT roles become less relevant, companies' needs for new digital roles emerge. According to Gartner, 75 percent of organizations are not adequately addressing the infrastructure and operations (I&O) skill gaps that will impede their digital business initiatives.
To embrace this shift, companies must reshape towards a new organizational model allowing them to acquire new digital talents while reskilling the affected workforce and easing the adoption of changing methods for working with each other. Gartner forecasts that by 2021, 40 percent of IT staff will hold multiple roles, most of which will be business-related rather than technology-related.
With fast-growing technology and a shortened knowledge life cycle, an ever-learning culture will be a differentiating factor in the success of a company's digital transformation.
Plan resource changes and spread a learning culture:
Gain clarity by assessing how your digital strategy will impact your organization and in what timeframe
Identify gaps between the existing workforce and your future digital talent needs
Prioritize reskilling and upskilling investments and define a strategic plan
Integrate a learning platform able to provide personalized, interactive content through different learning formats to support your new IT organization
4.
Unlock the value of data in a digital age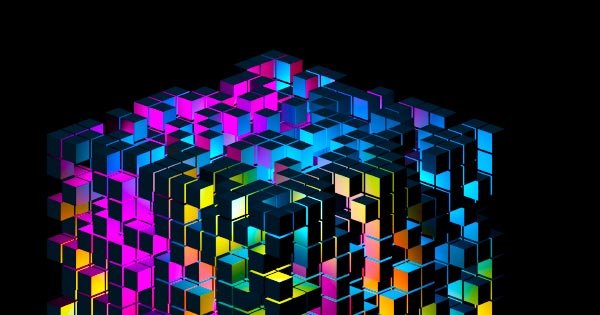 As AI technologies are standardized across industries, becoming a data-fueled organization will likely be table stakes for survival. Data is becoming a vital enterprise asset occurring in an increasing volume and variety. This requires companies to transition to new digital platforms enabling the proper collection, management, and analytic capabilities in order to accelerate their digital transformation while ensuring their compliance and the security of the collected data. Deloitte Global forecasts that this year, 70 percent of companies that adopt AI technology will obtain AI capabilities through cloud-based software, and 65 percent will create AI applications using cloud-based development services.
In addition, technical capabilities must be coupled with the right data governance and organizational structure to ensure the data contains a high level of quality and consistency to unlock the value of big data and advanced analytics.
Most CIOs are already setting up the data governance foundation within their companies but have to re-align their strategy as they incorporate newer data, analytics, and AI capabilities. In order to succeed in their data transformation journey, we recommend an incremental and sustainable approach:
Translate high-level vision into use cases to be rolled out (AI, Data visualization, or Data foundation capabilities)
Prioritize quick-win initiatives by engaging pilots and plan a roadmap for tackling high-priority use cases based on their feasibility and their impact on business needs (aligned with the digital strategy)
Define data owners accountable for the creation and usage of data through the different processes while ensuring their security
As the scale and complexity of data increase, data owners should designate data stewards in charge of the quality of defined datasets that they know and use on a daily basis

Conclusion
CIOs are best positioned to support their company in their digital transformation journey by shifting their IT ecosystems from a collection of working parts into a high-performance platform that delivers scalability, speed, and long-term value
CIOs have the opportunity to roll out an agility culture across the whole organization while rethinking the way their IT departments organize, staff, budget, and deliver services
CIOs should embrace and spread an ever-learning culture driving the reorganization and reskilling of their IT Legacy workforce
CIOs steer by ensuring the right data governance while integrating data management tools able to fuel the future digital ecosystem and leverage the full extent of AI capabilities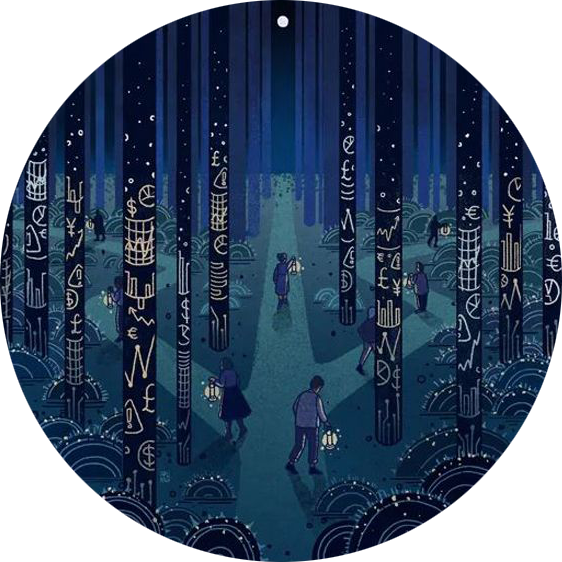 Deloitte's solution
A new survey explores Chief Audit
Executives' views on the Internal Audit
function's role and ways to more fully tap
the objectivity it brings to the business.
© 2021. See Terms of Use for more information. Deloitte refers to one or more of Deloitte Touche Tohmatsu Limited, a UK private company limited by guarantee ("DTTL"), its network of member firms, and their related entities. DTTL and each of its member firms are legally separate and independent entities. DTTL (also referred to as "Deloitte Global") does not provide services to clients. Please see www.deloitte.com/about to learn more about our global network of member firms. The Luxembourg member firm of Deloitte Touche Tohmatsu Limited Privacy Statement notice may be found at www.deloitte.com/lu/privacy.