A high IQ is not enough—learning is the solution
With growing knowledge and information in today's world, the intelligence and learning scope is consequently also increasing.
Pascal Martino - [Sponsoring] Partner - ACG, Strategy Regulatory & Corporate Finance - Deloitte
Francois Bade - Director - ACG, Strategy Regulatory & Corporate Finance - Deloitte
Isabelle Dricot - Manager - ACG, Operations Excellence & Human Capital - Deloitte
Marie Girschewski - Analyst - ACG, Operations Excellence & Human Capital - Deloitte
Published on 7 January 2020
Our society is already overloaded with knowledge and continues to be flooded with new discoveries and information every day. Since companies face the rapid changes resulting from ever-accelerating innovation and invention as well, fast adaptability and resilience are must-haves. This requires a 'colorful mix' of skills and knowledge of your employees. On the one hand, this raises the question of what is needed for this challenge and on the other, how it can be accomplished in an already stressful everyday life for your employees.
IQ is the indicator for intellectual capacity and since as early as 1905 there have been tests for it. Cognitive ability, learning pace, and the ability to solve complex problems quickly are measured in order to work out the IQ.
Since an individual's IQ is fully developed by the age of 16, it cannot be greatly changed in adulthood. However, intensive training can give you a few more points on your result sheet. Therefore, the main focus in day-to-day business is not to increase one's IQ, but rather grow knowledge. This means, if your employees participate in training, they will not gain in intelligence, but they will gain new knowledge. This allows them more flexibility and speed in their actions, since information can be retrieved more quickly.
So far, this likely is not new information for you. So let's take a look at our actual "key players".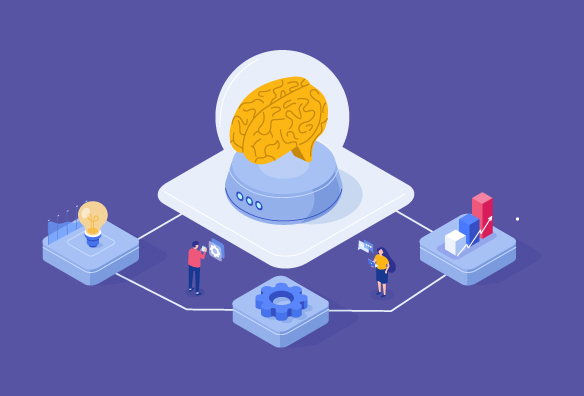 The soft side of intelligence
The EQ is known as the Emotional Intelligence Quotient and was first called Social Intelligence. Hence, this quotient represents both inter and intrapersonal competency. One of the most influential people in this field is Daniel Goleman. He says, the EQ is an array of competencies and skills that drive leadership and it consits of five main areas: self-regulation, social skill, empathy, motivation, and self-awareness. In other words, a high EQ does not only allow your employees to know their own feelings, it also helps them to understand other's feelings and this is reflected in their behavior.
Goleman believes EQ is essential for everyone; a position that has been gaining support as more attention and research is being dedicated to the subject. Why is this becoming a topic of interest now? Stability and security belong to the past. Nowadays, people are having to manage an ever-increasing pace of development, while, at the same time, deal with higher levels of stress, instability, and a lack of job security. Thus, it is a completely logical consequence that emotions are increasingly finding their way into the professional world.
With this increase in emotional burdens and stress comes the unfortunate result of an increased propensity for psychological stress, such as burnout. A strongly developed EQ can therefore help your employees to recognize their personal emotional alerts during times of stress, address them, and then react to them preventively. In addition, they are aware of their social environment and therefore about the mood of the others. The benefits for this are twofold: this is beneficial as it enables the individual to communicate with others about their well-being and it allows them to show empathy in sensitive and tough situations. And now the good news in all of this: in contrast to IQ, EQ can be trained. The possibility to "equip your employees with the necessary tools" for today's challenges does exist.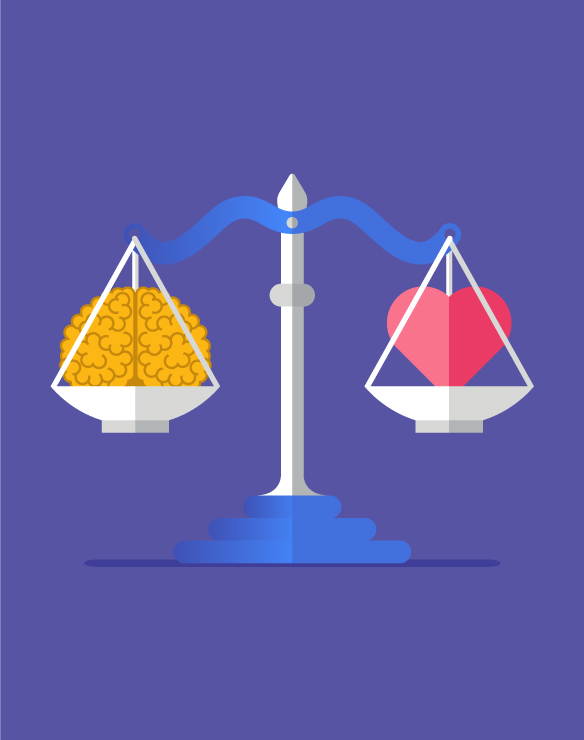 The intelligence upgrade 2.0
When the internet was introduced, people talked about web 2.0. Today, we have reached industry 4.0. This is where we begin to talk about DQ.
DQ, also known as an individual's Digital Intelligence Quotient, is linked to intelligence related to digital technology and media.
People with a high DQ have a wide range of technical, cognitive, metacognitive, and socio-emotional competences and highlight the benefits of digital life. The handling of various media and tools comes easily to them and they quickly learn new things in this area and often adapt it immediately to their lifestyles.
Why do your employees need a high DQ? If you have a look around your office and count the technical devices, it becomes quite clear. Technology can no longer be excluded from today's world. A lot of things, such as data storage or means of communication, can no longer be put into practice effectively without technical support. Therefore, a technically proficient employee has the ability to use technical tools smartly and appropriately and hence does their work more effectively and efficiently. Next good news: like EQ, DQ can also be trained.
Now the question arises, since DQ and EQ are essential for the business world and can be trained, how can this be done?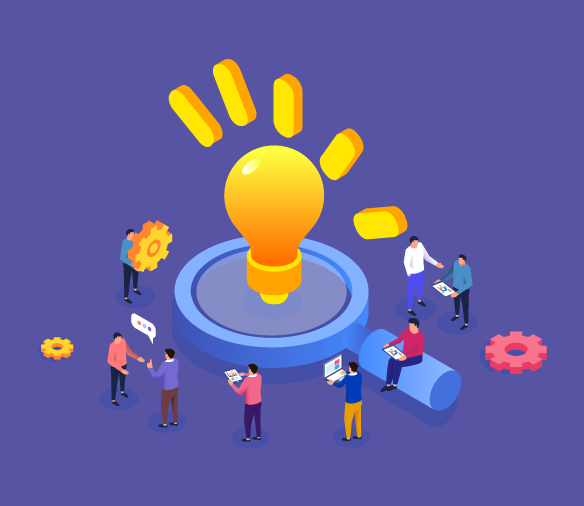 The blended learning approach
Now that we have covered the key intelligences, it is time to take a look at how to train them. In total there are four main learning types: aural, visual, tactile, and kinesthetic. In other words, every person acquires knowledge through different channels and therefore the content should also be delivered in multiple ways.
Some may prefer the classic classroom where one person presents the content, others like to collect the material themselves and then try it out in practice, while others like to draw mind maps and graphics to support the learning process. The preferences are very different and often several can be found in one person at the same time. Considering the different intelligence levels of IQ, EQ, and DQ, finding a suitable training for all your employees sounds like an almost insurmountable mountain.
Therefore, the blended learning approach offers the perfect mix of learning styles and techniques. Blended learning is a concept which is increasingly used to combine e-learning with traditional teaching methods and independent learning to develop a new hybrid training method.
Through e-learnings your employees can gather information and collect certificates on regulatory topics, for example. This allows a high degree of flexibility and your employees decide themselves when and where they would like to acquire new knowledge. It is through this format that DQ is challenged and trained. Experienced "DQ specialists" can access various learnings, whereas employees who need a little bit more assistance can gain more confidence in using software and systems with the right support.
In face-to-face training, EQ is trained. Through interaction with others, social competencies are activated and group exercises trigger empathy towards others. Depending on the level of EQ, the individual can create self-awareness in order to reflect on their own actions. For example, how did I perceive myself in the group work or how did I manage to present something to the group?
The further review of the learning outcome can also promote personal reflection and independence. In addition, through soft skills training, explicit interpersonal and intrapersonal competencies such as remote management, communication training, or leadership development can be trained.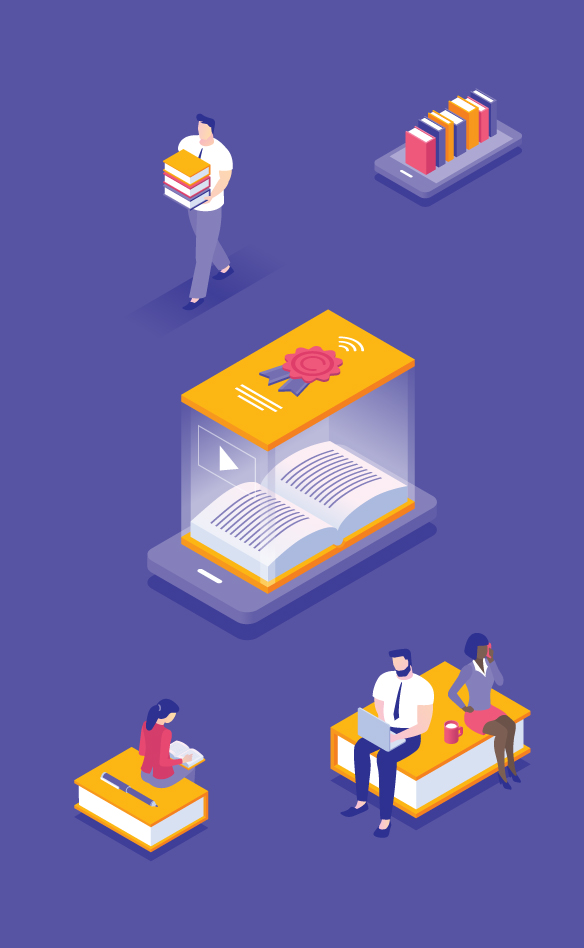 Conclusion
So, what are the key takeaways from this article? Unfortunately there is no possibility to increase your IQ, but there are many ways to train your EQ as well as your DQ. In times of transformation and restructuring, these skills and competencies are essential for every leader and employee. Developing these quotients is best achieved through a blended learning approach that takes into account the individual needs and abilities of your employees.
Curious and want to know where you can find these blended learnings? Get in touch with: ludlearn@deloitte.lu

D.Learn Learning Solution
With D.Learn, Deloitte Digital provides affordable and tailored learning and development solutions to our clients, and address both technical and business development needs. We do this by combining state of the art digital learning with expert face-to-face trainings, united in holistic learning curricula and delivered by experts recognized in their field.
© 2021. See Terms of Use for more information. Deloitte refers to one or more of Deloitte Touche Tohmatsu Limited, a UK private company limited by guarantee ("DTTL"), its network of member firms, and their related entities. DTTL and each of its member firms are legally separate and independent entities. DTTL (also referred to as "Deloitte Global") does not provide services to clients. Please see www.deloitte.com/about to learn more about our global network of member firms. The Luxembourg member firm of Deloitte Touche Tohmatsu Limited Privacy Statement notice may be found at www.deloitte.com/lu/privacy.