How digitally mature is Luxembourg's private banking sector?
While some predict the end of the banking industry altogether as a result of digital disruption, we see potential for private banking growth—provided the industry embarks upon a journey of transformation as it enters the new digital era.
Pascal Martino - Partner - Strategy & Regulatory Consulting - Deloitte
Ronan Vander Elst - Partner - Technology & Entreprise Applications - Deloitte
Erika Bourguet - Director - Strategy & Regulatory Consulting - Deloitte
Xavier Turquin - Senior Manager - Deloitte Digital - Deloitte
An evolving private banking sector in Luxembourg
In 2015, BBVA chairman and CEO Francisco Gonzalez predicted that up to half of the world's banks would disappear. Three years later, Gartner is expecting 80 percent of heritage financial services firms to become irrelevant by 2030.
In Luxembourg, the private banking sector has faced considerable headwinds in the last 10 years. Now, digitization is reshaping the world and transforming expectations. Clients of all ages are accustomed to the convenience of digital across all sectors. "Digital" does not stop at technology; it is a way of experiencing and doing business.
The banking world is becoming increasingly aware of the importance of digitization. In 2011, the term "digital banking" appeared once, on average, in the annual reports of the 20 biggest European banks. In 2016, 55 occurrences were recorded on average.
The industry is transitioning to a new digital era in which it will be essential to address changing customer expectations, respond to the threat of disruption from new entrants, and maintain profitability. Using a structured approach built around three guiding questions will help an organization to face these complex problems:
How digital are you?
How digital do you need to be?
How do you get there?


How digital are you?
To define a trajectory, one first needs to understand the starting point. Therefore, the first essential step in defining a digital transformation plan is to assess the digital maturity and positioning of one's organization.
Digital maturity is a player's ability to provide a wide range of products and services that are relevant to the customer through an engaging and holistic experience. In addition, three key factors are enablers of digital maturity: a strong digital culture at all levels of the organization, adaptability in a connected world, and an open technical environment.
If implemented successfully, digital permeates the organization and has implications as much for customers as for employees. It is critical to take a holistic approach and consider both the internal and external aspects of digital transformation.
In this respect, Deloitte Digital created the private banking digital maturity assessment to cover two dimensions:
Digital experience
Assesses the presence of digital throughout the comprehensive customer journey from the very start of the relationship
Digital readiness
Assesses the level of penetration of a digital mindset in the culture and organization, from digital programs or potential strategic partnerships to the adoption of digital governance
1. Assessing the digital experience

The first aspect of the digital maturity benchmark, digital experience, relates to how digital affects clients' everyday interactions with the bank. There are five key aspects of the customer journey to explore: digital presence, engagement, consultation and transactions, advice, and additional services.
Digital presence
How visible is the bank on digital channels? We study the availability and visibility of information on various channels.
Client engagement
How is the first contact with the bank conducted? We observe how the bank initiates the relationship and the first interactions with client. The question is mainly the smoothness of the process and whether there is an element of digital activation.
Consultation and transactions
How does the client perform day-to-day operations? These include standard features such as viewing their portfolio status and performing transactions.
Advice
Do digital tools help produce or deliver advice? Many banks are struggling to provide advice tailored to customers' needs and to use digital tools as a support for the activities of the account managers.
Additional services
Does the bank offer services beyond investment services and traditional banking services? New entrants such as fintechs have disrupted the market by bringing in alternative services, which banks are starting to incorporate into their business models.
2. Assessing digital readiness

Digital readiness relates to how equipped the organization is to deliver a digital experience. It assesses how far a "digital mindset" is being incorporated into its culture and structure. This is characterized by three key elements and underpinned by two accelerators: technology and innovation.
Digital strategic positioning
How does the bank view itself in terms of digital? We look at the bank's digital vision and positioning regarding the PSD2 regulation.
Digital transformation program
Does the bank have a formalized transition program? Private banks demonstrate varying levels of maturity in their digital transformation program, including objectives and content.
Internal organization
How digital is the internal organization? This includes, for instance, digital governance and project management.
Technology and innovation
What kind of technology does the company possess? Although technology is only one aspect of digital, it is an accelerator of any digital transformation plan.
How digital do you need to be?
Results of the private banking digital benchmark study
The benchmarking study uncovered differences among key players regarding the maturity of ongoing digital reflections and initiatives, although these differences have yet to be strongly reflected in the digital tools and services offered to clients.
Three clusters stand out, and we have labeled the firms in these groups as Leaders, Followers, and Laggards, respectively.
The Leaders perform well in terms of digital experience and digital readiness relative to their local competitors. These are mostly global private banks that have initiated their digital transformation and are backed by their group.
The Followers, although possessing a similarly strong level of digital readiness, offer a more limited digital experience to their clients. These are typically local private banks that have started to think seriously about digital.
The Laggards, finally, are private banks that have yet to clearly consider how digital will affect their business model, struggle with their traditional organizations, and display low digital experience and readiness.
The positioning of the actors is strictly relative to each other and not an absolute evaluation of digital maturity.
Indeed, the term "maturity" refers to a level of development, and "digital" is a concept in perpetual evolution. Given the speed at which technologies and attitudes are evolving, it is important to remember that digital maturity is only a snapshot of the situation today. The trajectory will be shaped by individual digital strategies, reflections, and initiatives.
How do you get there?
Choosing the digital transformation path
To look beyond the static snapshot, Deloitte Digital studied the competitive dynamics and trajectories of the actors.
The main finding was that the digital consciousness of local players has grown strongly over recent months as a result of market evolutions and new customer expectations.
Laggards are repositioning themselves with tactical developments, Followers are increasing their organizational maturity to deliver an improved customer experience, and Leaders are improving the customer experience based on a well-defined digital structure. This translates into an initial upwards move, then a shift to the right of the matrix with the barycenter shifting to the upper-right quadrant.
The status quo is evolving, and private banks need to move at least at the speed of the market to retain their positions. Indeed, today's leaders are not guaranteed to be the digital champions of tomorrow.
Such widespread change means that it is imperative for banks to decide in which direction and at what pace they want to advance. Essentially, they must answer the second core question of the digital transformation process: How digital do you need to be?
Conclusion
Once, private banks know how to position their digital maturity compared to local competitors. They can then identify where they stand and as a result, define the destination for their digitalization journey by answering the second question: "How digital do you need to become?"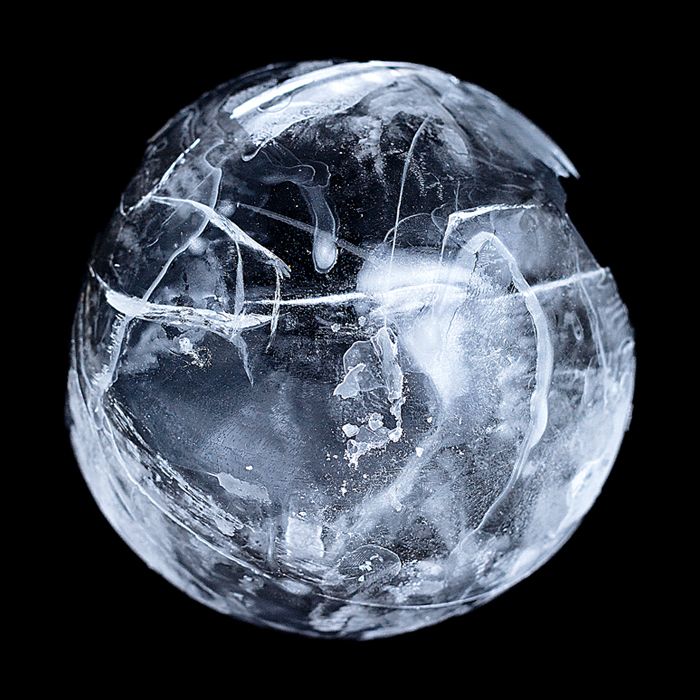 Pivoting to digital maturity
Why do digital transformation efforts sometimes fail to deliver? Applying seven "digital pivots" across the enterprise can help organizations reap the benefits of increasing digital maturity.
© 2021. See Terms of Use for more information. Deloitte refers to one or more of Deloitte Touche Tohmatsu Limited, a UK private company limited by guarantee ("DTTL"), its network of member firms, and their related entities. DTTL and each of its member firms are legally separate and independent entities. DTTL (also referred to as "Deloitte Global") does not provide services to clients. Please see www.deloitte.com/about to learn more about our global network of member firms. The Luxembourg member firm of Deloitte Touche Tohmatsu Limited Privacy Statement notice may be found at www.deloitte.com/lu/privacy.