Is your job classification ready for January 2020?
The new Collective Bargaining Agreement (CBA) for Bank Employees 2018-2020, signed by the Luxembourg Bankers' Association (ABBL), will come into full effect, following a phased rollout, at the end of this year. This new agreement contains several fundamental changes to the labor conditions for member-bank staff employed in Luxembourg.
Basil Sommerfeld - [Sponsoring] Partner - Human Capital Advisory Services - Deloitte
Stamatina Korma - Senior Manager - Human Capital Advisory Services - Deloitte
Nick Geoffreys - Senior Consultant - Human Capital Advisory Services - Deloitte
Published on 20 August 2019
On 12 July 2018, the Luxembourg Bankers' Association (ABBL) signed the new Collective Bargaining Agreement (CBA) for Bank Employees 2018-2020 with the Luxembourg Association of Bank and the trade unions representative of the financial sector. This agreement stipulates the labor conditions for staff members occupying positions that fall within its remit. The new CBA contains a number of key changes, but we will focus on the job classification aspect in this article, as this demands a significant investment in time and effort and could be extremely problematic if done incorrectly.
What is the CBA and to whom does it apply?
The purpose of the new Collective Bargaining Agreement (CBA) for Bank Employees 2018-2020 is to "regulate the labor relationship between banks and their employees and to complement the relevant legal provisions in this respect".
The CBA is applicable to all employees of the members of the Luxembourg Bankers' Association, employed on a permanent basis in Luxembourg, with the exception of Senior Executives and those benefitting from an apprenticeship contract.
What does the CBA cover?
The CBA comprises five chapters covering job classification, remuneration, organization of working time, employability and training, and well-being, and is supported by annexes covering legal obligations, examples of roles within each duty group, and example job descriptions with classification exercise, etc.
What has changed since the last CBA?
Rather than using the previous six-group system (i-vi), roles in the new CBA 2018-2020 will be classified into four duty groups (A-D) as of 1 January 2020. As this is quite a significant change, it has been gradually rolled out over the past two years, with 2019 being a bridging year where a number of other remuneration changes took effect (such as an increase in the salary scales for the six existing duty groups and the inclusion of the seniority bonus directly in the monthly salary).
A role will be classified within these groups based on its requirements across five criteria. These criteria will be evaluated using a four-point scale representing increasing proficiency requirements:
Knowledge (1-4)
Complexity (1-4)
Impact (1-4)
Human relations (1-4)
Team management, coordination, and expertise (1-4)

[1]



Following the evaluation, a total proficiency requirement score is reached and is used to categorize the role into one of the four duty groups, with duty group D requiring the most points (16-20).
This change will require the quantitative reclassification of existing jobs that fall within the CBA into these new duty groups. This reclassification will also affect minimum remuneration in that the salary scales for these duty groups will also change[2]. This can be a sensitive subject for the present incumbent of the position, who might feel that the assessment of their role reflects on them personally or that their salary will be impacted by the change. For this reason, effective change management and
communication is essential in order to accurately inform staff of the purpose and impact of this initiative.
While it might be tempting or seemingly more simple to base a job description and its proficiency requirements on its present incumbent, it is vital that this job classification exercise separates the role from the person and assesses only what the job needs, not what the current incumbent can do. Failing to separate the two can result in inconsistencies in terms of level of responsibility and potentially remuneration structure, both vertically along the hierarchy and horizontally across functions.
[1] For highly complex roles with no people management responsibilities per se, this criteria can be used to capture responsibility in terms of project, resource or strategic coordination.
[2] 4It is important to note that should an existing employee's salary exceed the upper threshold of the duty group in which their position newly resides, it will not be lowered to match that duty group's scale. Should the salary fall short of the start of the duty group's scale, however, the salary will be raised to be consistent with that group.
Conclusion
What are the benefits of implementing the new job classification criteria?
Compliance with the Banking CBA in terms of job structure and documentation as required by the CBA

A refreshed assessment of job descriptions, their titles, and associated responsibilities

A fast and smooth implementation of the CBA requirements

A customized approach to your individual specificities

An excellent methodology and accelerators adding value to your business

A unique combination of our banking sector experts working hand-in-hand with our Human Capital Advisors.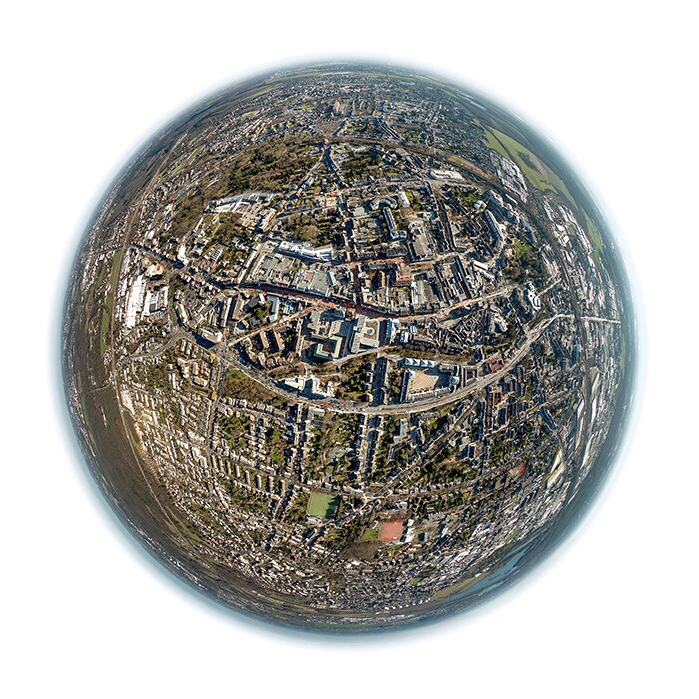 New Banking Collective Bargaining Agreement in Luxembourg
To follow the general evolution of the banking sector, the ABBL and trade unions worked together to develop a new Collective Bargaining Agreement (hereafter CBA) that is in line with the development of jobs and business lines in the banking sector.
© 2021. See Terms of Use for more information. Deloitte refers to one or more of Deloitte Touche Tohmatsu Limited, a UK private company limited by guarantee ("DTTL"), its network of member firms, and their related entities. DTTL and each of its member firms are legally separate and independent entities. DTTL (also referred to as "Deloitte Global") does not provide services to clients. Please see www.deloitte.com/about to learn more about our global network of member firms. The Luxembourg member firm of Deloitte Touche Tohmatsu Limited Privacy Statement notice may be found at www.deloitte.com/lu/privacy.