Luxembourg is currently the European headquarters for many major Chinese banks, the ever-growing Renminbi business, and much more. However, will The Grand Duchy continue to be the preferred European hub for Chinese investors in the coming years?
Petra Hazenberg - [Sponsoring] Partner - Advisory & Consulting - Deloitte
Francesca Messini - Director - Advisory & Consulting - Deloitte
Yun-Chen (Lynn) Cheng - Senior Consultant - Advisory & Consulting - Deloitte
Published on 22 October 2019
In recent years, Europe has already shown itself as a leading destination for Chinese investment. Luxembourg has long been a respected partner to China, from establishing diplomatic relations in the 1970s to its recent support of the Belt and Road Initiative (BRI) in March 2019.
Luxembourg progressively gained its recognition as a key hub for cross-border Renminbi (RMB) and has become the preferred destination for Chinese investment in the Eurozone. Nevertheless, will Luxembourg continue to be the favorite among Chinese investors?
This article will illustrate why Luxembourg will retain its position as the European hub for Chinese investors by analyzing the following three perspectives:
The presence: a Renminbi center in Europe
The incentive: Chinese investors' attraction to Luxembourg
The promising future: a platform for further RMB business growth
Lastly, Chief Executive Officer, John Liu from Bank of Communications (Europe) S.A shares his experiences and insight into working in this current climate.
The Presence




A Renminbi center in Europe
How has Luxembourg succeeded as a Renminbi center in Europe? In fact, Luxembourg has a long history of working closely with China in developing two-way financial flows between the two countries.
In 2008, a Memorandum of Understanding (MoU) was signed between the two countries, which allows qualified domestic institutional investors (QDII) to invest in Luxembourg registered investment vehicles. More recently, the majority of Chinese fund managers have selected Luxembourg as the domicile for their funds, and the country has become the largest domicile in Europe for Chinese equity ETF's.
Furthermore, Luxembourg is the European hub for seven major Chinese banks, including Bank of China, Industrial and Commercial Bank of China (the local RMB clearing bank), China Construction Bank, Agricultural Bank of China, Bank of Communications, China Merchants Bank, China Everbright Bank, and there are more to come. What is of particular interest, is a recent intention from Chinese banks to setup dual entities in Luxembourg, a third country (head office) branch and a subsidiary, which allows them to provide different services in the market. The subsidiary is seen as a European headquarters and would benefit from an EU passport to expand into other EU countries.
Two major FinTech players Ping Pong and Alipay have also setup a presence in Luxembourg, while in addition to the financial sector, a number of Chinese non-financial companies have also selected Luxembourg as their European headquarters.
These have all been important factors behind the build-up of RMB liquidity in Luxembourg, which now has the largest RMB deposit base in Europe.

1979
Bank of China

established its first overseas subsidiary in Luxembourg
1999
Industrial and Commercial Bank of China

established its Luxembourg branch
2008
MOU signed between Chinese and Luxembourg regulatory, allowing

Qualified Domestic Institutional Investors (QDIIs)

to invest on behalf of their clients in financial products regulated by the CSSF
2013
MOU signed between the

LuxSE and Shenzhen Stock Exchange

, optimizing the exchange of information and developing the listing of financial instruments

China Construction Bank

established its Luxembourg branch

The CSSF authorized the first

RQFII UCITS
2014
The first RMB bond by a Mainland Chinese company in Eurozone

, Bank of China first offshore RMB "Schengen" bond on the LuxSE

Agricultural Bank of China

established its Luxembourg operations

ICBC Luxembourg branch as

RMB clearing bank
2015
China Merchants Bank

established its Luxembourg branch

Launch of the

first China fund

using Luxembourg's

RQFII quota
2016
The first Green Bond

issued by a Chinese financial institution in continental Europe, Bank of China lists US$ 2.8 billion Green Bond on the LuxSE

Bank of Communications

established its Luxembourg branch
2017
Ping Pong

established its operations in Luxembourg

China Everbright Bank

established in Luxembourg
2019
MOU signed with China to

formalizing the participate on BRI

ICBC Luxembourg branch

has become the first Chinese bank to join the LGX trading community
The Incentive




Chinese investor's attraction to Luxembourg
Luxembourg has already shown itself as a gateway to the European Union for Chinese investors. In light of the Belt & Road Initiative (BRI) and the green finance platform, it appears that Luxembourg will continue to be a favorite among Chinese investors in Europe.
Going more Global
In March 2019, a MOU was signed formalizing Luxembourg participation in the BRI. However, Xavier Bettel, the Prime Minister of Luxembourg had already approved the principle of the new Silk Roads in 2017, considering the BRI as the best way to strengthen Sino-European cooperation. Since then, Chinese banks have increased their investment in Luxembourg.
An agreement has also been signed with Shanghai Clearing House, which would enable the Luxembourg Stock Exchange (LuxSE) to connect the Grand Duchy to the China Interbank market. To facilitate the financial exchanges between the two regions, Bank of China has signed an agreement with LuxSE, enabling the bank to become an intermediary between the Chinese and European markets.
Green finance platform
One of the BRIs' prime objectives is to make the energy transition and so Luxembourg's expertise in green finance would prove invaluable. Following the signing of the BRI, LuxSE signed two agreements with Shenzhen Stock Exchange and Shanghai Stock Exchange for green finance products. In April 2019, Bank of China chose Luxembourg to list its US$500 million bond at the LuxSE, which is the first BRI-themed bond to be listed on LuxSE after the signing of BRI.
In addition to the BRI-themed bond, Climate Bonds Initiative recognizes LuxSE efforts in promoting sustainable finance with its sustainability-focused Luxembourg Green Exchange (LGX) success in the Green Bond listing venue category. In May 2019, the ICBC Luxembourg branch became the first Chinese bank to join the trading community.
A Promising Future




Platform for further RMB Business Growth
As a business platform, Luxembourg is very well-positioned to assist Chinese investors who wish to step into the large RMB investment pool and greater European market. In fact, the country has already been doing so for many years.
The Chinese banks currently established in Luxembourg, are serving Chinese clients investing in Europe, as well as European outbound investment to China. In addition to the current corporate banking services, these banks are gradually expanding into capital market, asset management, and wealth management activities in Europe, therefore looking to serve as a bridge connecting China and Europe.
When the Chinese players plan to list RMB bonds in Europe, the LuxSE is positioned as a natural choice. It has long been an important center for international bond listings; it was the first location outside of greater China for issuance of a commercial Dim Sum bond since 2011 and it is now second only to the Hong Kong Stock Exchange for Dim Sum bond issuance globally.
Down to a growing awareness surrounding sustainable economy, the Asian Infrastructure Investment Bank (AIIB), headquartered in Beijing, has achieved remarkable results since its launch in 2016. This year's annual meeting was hosted in Luxembourg – for the first held outside of Asia – due to the countries shared values and willingness to take climate change seriously. Luxembourg boasts the largest platform exclusively dedicated to the sustainable finance and therefore Chinese investors are indeed entering the European market on a grand scale.
The Grand Duchy has further strengthened its position as an offshore Renminbi center, providing a multi-business platform and a gateway to European investors.
Views on the Sino-Lux relationship




Interview with Chief Executive Officer, John Liu, Bank of Communications (Europe) S.A.
For many years, Luxembourg and China have enjoyed an excellent and solid relationship. Thanks to this, Luxembourg has attracted more and more capital from Chinese investors over the years. We, at the Bank of Communications, firmly believe in this good cooperation between the two countries.
Bank of Communications chose Luxembourg as its European hub due to various factors, but in particular, the following were considered as key advantages:
Relationship with the authority, CSSF



The CSSF were open, commercially-friendly, supporters of the development of cross-border business, flexible but not lowering requirements or their oversight approach, easily accessible, and available to discuss technical details on the phone (e.g good transparency and communication)
Ecosystem and stable environment of Luxembourg
It gives the necessary comfort to Bank of Communications, and in general, foreign branches to invest in long-term in operations based in Luxembourg
Large exposure waiver is a key differentiator in ensuring the business model proposed by Chinese banks works
However, Bank of Communications feels that the regulatory environment is becoming increasingly stringent, not only in Luxembourg but also in the broader context of more control by European authorities, with new regulations often being announced. In the future, it will be even more challenging for the Bank, so the competitive advantages of Luxembourg may be gradually compromised over time.
Additionally, compared to other financial hubs, it is still quite challenging to recruit employees with specific technical skills in Luxembourg.
To mitigate these regulatory and talent challenges, Luxembourg should take action to differentiate itself even more, continuing in parallel to enrich the existing ecosystem while further attracting Chinese corporations.
Conclusion
As outlined Not only is the relationship between both countries stronger than ever, but Luxembourg continues to provide ample opportunity for growth for Renminbi business. Luxembourg has built its economic success on European integration and trade, and it shares the same motivation with China to build an open world together.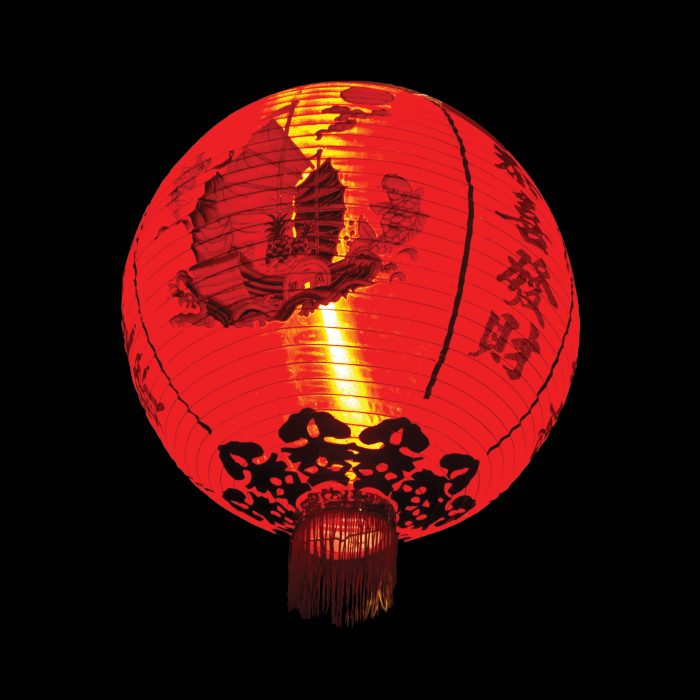 Asia Pacific – Chinese Market
Being the Engine of Chinese Market Growth in Luxembourg, Deloitte has the proven practice and aims to advise Chinese companies expanding global presence, and multinational companies operating in China.
© 2021. See Terms of Use for more information. Deloitte refers to one or more of Deloitte Touche Tohmatsu Limited, a UK private company limited by guarantee ("DTTL"), its network of member firms, and their related entities. DTTL and each of its member firms are legally separate and independent entities. DTTL (also referred to as "Deloitte Global") does not provide services to clients. Please see www.deloitte.com/about to learn more about our global network of member firms. The Luxembourg member firm of Deloitte Touche Tohmatsu Limited Privacy Statement notice may be found at www.deloitte.com/lu/privacy.