Making crowdfunding work:
Setting the rules of the game in the EU
Did you know that there are players who help bring creative projects to life? Have you ever used Kickstarter, KissKissBankBank or Sowefund to fund any of your cutting-edge ideas? To date, tens of thousands of creative projects – big and small – have been brought to live through crowdfunding.
Patrick Laurent - Partner - Technology & Innovation Leader - Deloitte
Francesca Messini - Director - FinTech Innovation Leader - Deloitte
Valentina Fratino - Consultant - Regulatory Strategy - Deloitte
Published on 10 December 2019
How are early-stage start-ups financed?

Historically, businesses with innovative ideas on the lookout for funding have so far relied on capital obtained from traditional banks or venture capital (VC) investors. However, over the past few years, crowdfunding has emerged as a new, alternative source of funding for early-stage companies and their cutting-edge ideas.
Crowdfunding is a recent and rapidly evolving form of financing that bypasses traditional VC, investment banking, business angels or public financing regimes [1]. It allows entrepreneurs to raise money fast directly from their target customers, for ideas that bankers might consider too risky for their strategy and risk appetite. Crowdfunding normally takes place on online platforms, enabling interactions between fundraisers and the public. The crowdfunding platform usually charges a fee, paid by the beneficiary if the funding campaign is successful.
If a crowdfunding campaign target is not reached, investors get their money back – no hard feelings and no financial loss [2].
One can therefore understand how crowdfunding has become more and more vital for high-tech and digital businesses, as well as small and medium-sized enterprises (SMEs).
The US and the EU share the crowdfunding spotlight, having raised respectively EUR 25.8 billion and EUR 16.9 billion since 2010 [3]. It is foreseen that, riding on the wave of an increasing spread of the use of social media as a cost-free promotional tool, the global crowdfunding market size will increase by EUR 89.72 billion by the end of 2022 [4]. Asia lags behind, with crowdfunding players in the region raising only EUR 5.6 billion in 2019 [5].
From a global comparison perspective, China dominates the Asian region, with the highest crowdfunding transaction in 2019 (USD 5.5 M) [6].
However, crowdfunding laws across the EU are unclear, and a homogeneous regulation is needed if European crowdfunding is to grow further [7].
In 2018, the European Crowdfunding Network (ECN), a non-profit professional network that aims to innovate, promote and protect the European crowdfunding industry, expressed how it believes that crowdfunding service providers and activities should be regulated, in an open letter to the EU Member States.
In particular, the ECN expressed that there is a critical need for EU bodies to have a more active role, creating a pan-EU regime that would significantly improve the financing situation of start-ups as well as SMEs. By creating a set of common rules, crowdfunding players can expand their support for start-ups, SMEs and borrowers [A1][A2]in general, who are currently underserved by traditional banks across the Single Market. It still remains unclear, however, whether the different types of crowdfunding will make it even harder for players to be subject to homogenous regulations (e.g., equity or donation-based).
The main reason why the EU market for crowdfunding is underdeveloped, in comparison to the US, is the lack of common, EU-wide regulations and standards.
At the moment, diverging national rules limit cross border activity. In particular, the variety of national licensing schemes and investor protection rules, as well as the multiple different definitions of business models, contribute to market fragmentation and regulatory disparity. This ultimately raises the costs related to transparency, compliance, and operations, preventing crowdfunding platforms from proliferating across Europe.
The ECN has postulated that a properly framed, EU-wide regulation would boost crowdfunding activities, as a single set of rules would help reach four long-term milestones:
create a level playing field, allowing crowdfunding platforms within the EU to expand their support for early-stage businesses and SMEs;
make the EU market more accessible for innovative entrepreneurs, start-ups, and SMEs;
give investors across the EU a wider range of choices concerning the allocation of their capital; and
serve the aim of the EU's Capital Markets Union to promote non-bank financing as an alternative source of funding

[8]

.
The EC took this open letter very seriously. As part of its FinTech Action Plan (FTAP), launched in 2018, the EC presented a proposal to regulate crowdfunding service providers.
In his FTAP announcement speech, Mr. Valdis Dombrovskis, VP of Financial Stability, Financial Services and Capital Markets Union, stated: "To compete globally, Europe's innovative companies need access to capital, space to experiment and scale to grow. This is the premise for our FinTech Action Plan. An EU crowdfunding license would help crowdfunding platforms scale up in Europe. It will help them match investors and companies from all over the EU, giving more opportunities for firms and entrepreneurs to pitch their ideas to a wider base of funders. We need to complete our work on crowdfunding platforms where we want them to work across the EU, based on a single authorization." [9]
As if transparency, compliance, and operational costs were not enough, the threat of Brexit represents an additional push to further crowdfunding legislative integration within the EU, given the daunting challenges of a fragmented regulatory regime.
This does indeed appear to be an issue if we look at the EU's market share of crowdfunding activities. Breaking down the share per country, the UK completely dominates the EU market, with 88% of the total amount raised since 2010.
Indeed, crowdfunding tends to be a "local source of finance". The majority of investors tend to fund ventures in the country in which they are located, as they can rely on more insights on the political, economic, and legal landscapes of that country. As for the presence of ventures, the UK has created the largest number of innovative companies that are worth at least USD 1 billion within the EU [10]. Moreover, with more than a third of Europe's fastest-growing tech companies located in London, the UK acts as a magnet to investors, and therefore, to crowdfunding activities.
There are other reasons why the UK dominates the European crowdfunding landscape. For instance, the UK's progressive government introduced requirements for traditional credit institutions to offer alternative finance options to individuals to whom they refuse loans and has encouraged investors to use alternative finance platforms such as crowdfunding by applying tax incentives. Moreover, in February 2019, the mayor of London, Sadiq Khan, called on Londoners with great ideas to participate in the forinnovative projects to improve the quality of life and the economy of the city.
As the clock is ticking towards Brexit, the state of crowdfunding regulation has attracted more and more attention among EU legislative bodies and National Competent Authorities (NCAs).
Should the December's 2019 General Elections result in the UK leaving the EU, this would represent a major problem (among the many others) for crowdfunding in the EU: if the UK loses its strong ties with the EU, there may be detrimental effects on the EU's collective market share.
Therefore, as it appears that Brexit will take place "whatever the circumstances" [11], it is crucial for the EU to keep on looking at ways to discourage the localization of crowdfunding by stimulating increased levels of cross-border activities within the EU.
References
[1] The term "crowdfunding" was coined for the first time by Jeff Howe in 2006. Crowdsourcing, Jeff Howe.
[2] Crowdfunding explained, The European Commission, 2016
[3] Crowdfunding explained, The European Commission, 2016
[4] Country Crowdfunding Factsheet, The European Crowdfunding Network, 2018
[5] Statista, 2019
[6] Statista, 2019
[7] The European Crowdfunding Network, 2018
[8] Open letter to Member States on the European Crowdfunding Service Providers Regulation, The ECSPR, 2018
[9] Press release, The European Commission, 2018
[10] More than a third of Europe's fastest-growing tech firms are in UK, UK Government Research, The Guardian 2019
[11] Brexit will happen on 31 October 'whatever the circumstances', The Guardian, 2019
Conclusion
The new legislative framework proposed by the EC in March 2018, and currently under scrutiny, may require that crowdfunding platforms be treated like regulated trading venues or payment institutions.
The EC's proposal introduces a solid foundation for an EU-wide regulation on crowdfunding, bringing important improvements to the status quo.
This may ultimately provide the right elements for crowdfunding to flourish across the EU, making it easier to crowdfunding players to offer their services across Europe.
Crowdfunding players, stay tuned for further updates.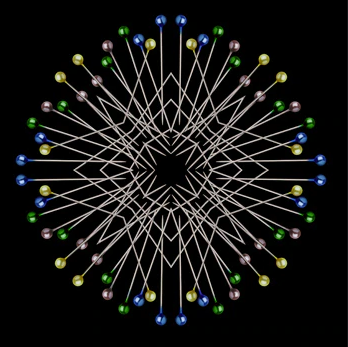 Risk Advisory
Leading organizations understand that risk is a source of competitive advantage. By managing risk more effectively these organizations unleash their full potential, creating and protecting value for all of their stakeholders.
© 2021. See Terms of Use for more information.
Deloitte refers to one or more of Deloitte Touche Tohmatsu Limited, a UK private company limited by guarantee ("DTTL"), its network of member firms, and their related entities. DTTL and each of its member firms are legally separate and independent entities. DTTL (also referred to as "Deloitte Global") does not provide services to clients. Please see www.deloitte.com/about to learn more about our global network of member firms.
The Luxembourg member firm of Deloitte Touche Tohmatsu Limited Privacy Statement notice may be found at www.deloitte.com/lu/privacy.