Pascal Martino - Partner - Banking Leader and Deloitte Digital Leader - Deloitte
Simon Ramos - Partner - Strategy & Regulatory Consulting - Deloitte
Julie van Cleemput - Director - Strategy & Regulatory Consulting - Deloitte
Kevin Demeyer - Director - Strategy & Regulatory Consulting - Deloitte
Published on 5 February 2019
With MiFID II in force since January 2018, affected firms have poured significant effort and investment into complying with the requirements established by the directive and the law. National competent authorities are now ready to start reviewing how successful they have been.
In Luxembourg, the regulator has already started to conduct on-site visits. As we have seen in the past, we can expect that our national competent authority (NCA) will use the first on-site visits (especially when performed on large institutions) to serve as a benchmark for the rest of the market.
Consequently, the bar will be set on the basis of the high standards achieved by the largest actors, which had higher capabilities in terms of resources and tools. Unlike in some other countries where thematic reviews were announced (e.g., by the UK's FCA), the Luxembourg NCA has not publicly mentioned areas that it will focus on in its MiFID II inspections. Nevertheless, MiFID II fines have already increased significantly.
Given the sheer complexity of the process and the gray areas left unresolved after implementing guidelines were announced late in the implementation process, some financial institutions may not be fully ready to comply with all aspects of MiFID II.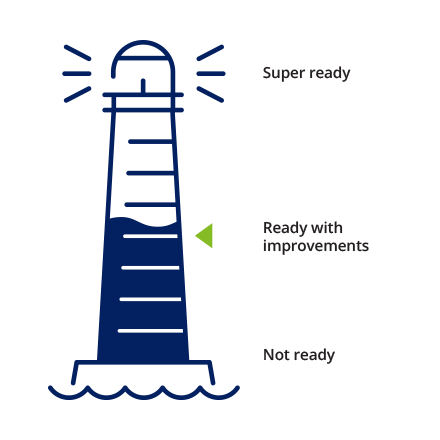 MiFID II impacted firms' Level of Readiness
Most firms are compliant but with workarounds/shortcuts
Some of the (still burning) hot topics that remain high on everyone's agenda
MiFID II may be very broad in scope, but one can expect some topics to get more attention than others.

Transaction reporting
The regulator has increased its focus and implemented a sophisticated system for analyzing the various reporting fields. This is true for EMIR (the CSSF issued a notice in June 2018 regarding its expectations); similarly, for MiFIR, it is clear that there will be close monitoring of regular provisions and the quality of the data sent. Since last November, a significant number of reporting fields have changed. Firms should be flexible enough to adapt to these changes when providing data and have report preparation processes with quite short implementation time frames if they want to ensure compliance.

Quality enhancements
Although most of the affected firms have made the necessary impact assessment and defined quality enhancement procedures, it is unclear what the regulator will deem to be acceptable quality enhancements, especially when it comes to the principle of proportionality. The few examples listed in the directive, such as access to an online tool or to a "broad range" of instruments, may not be sufficient to justify the proportionality principle, as these are usually provided indiscriminately to all clients. How can one argue that they are a quality enhancement to the services, and hence keep inducements, if these services are offered to all clients, unless compared to a theoretical service where the client is left fully alone? Ex-post disclosure might also prove difficult in practice especially when it comes to allocating the exact amount of inducement received with respect to each individual client.

Systematic internalizer (SI)
the regime for equity-like instruments has been in effect since September 2018 as planned. However, in its latest Q&A on the topic, the ESMA stated that it would not publish data regarding the derivatives market before mid-February 2019. This means that there will be no need to monitor the threshold or start SI reporting for derivative instruments until 1 March 2019. Investment firms should nevertheless continue their preparation to ensure that monitoring is in place and SI requirements are met in due time. This is all the more important in light of Brexit, as the UK currently accounts for a significant proportion of trading in the EU, and we can expect thresholds to be reduced in the EU in the event of a hard Brexit. This will have knock-on effects for brokerage chains from 29 March 2019 (or from 31 December 2020 if a maximum transition period is applied).
Suitability test
the level of sophistication of the solutions implemented varies wildly, particularly as regards funding, support from the group, leverage of existing processes, and the resources allocated. As large financial institutions' suitability frameworks may be taken as the benchmark, giving them a competitive advantage over smaller institutions, it can be reasonably expected that less robust solutions will be challenged by the regulator.

Costs and charges
In general, the issues of collecting data and deciding how to illustrate and represent annual costs and charges in reports have been challenging. The challenge now that reports have been generated and sent, or will be generated and sent soon, is explaining them to clients. It will be interesting to find out in the coming months if this new report will actually have any impact on clients: i.e., will they change banks, negotiate, complain, etc.

Target market
Clients need to be informed if the investment firm sells to clients that do not fall within the product's target market. This information should be included in the pre-trade suitability report when providing advice to retail investors. The analysis conducted for the purposes of the identification and assessment of the target market on an ex-ante basis should be considered during the suitability processes and procedures in order to ensure consistency and avoid duplications. Reporting of the negative target market to manufacturers remains unclear, although one can expect data vendors to integrate this information, which is a potentially powerful tool to help asset managers boost their sales, at some point.
Challenges for impacted firms regarding the costs and charges (C&C) reporting
2018
How to build the C&C report ?
Collecting information has proven a long and complex processs

Issuing and sending the report has also required a strong internal data management process
2019
How to explain C&C report ?
Clients will be able to compare and benchmark services amongst firms
Firms will have to be prepared to face client questions and respond to potential movements
It's not over!
Implementing MiFID II is an ongoing process. Some requirements and technical standards are changing.
SI regime for derivative instruments—to start by February 2019
Upcoming regulation on ESG (Environmental, Social and Governance) criteria. The Delegated Regulation (EU) 2017/565 has been amended to take into account ESG preferences and considerations, for some of the articles regarding:
Information about the investment firm and its services for clients and potential clients
Information about financial instruments
Information about investment advice
Assessment of suitability and suitability reports
Conclusion
Should we expect a MiFID III? The answer is yes. However, one should not expect a revolution, but more a further fine-tuning of the existing texts: a MiFID 2.5. Not to mention that MiFID II was originally designed with the implicit expectation that the largest European financial market was going to remain a part of the European Union. Indeed, Brexit poses specific risks to European markets, and subsequently complicates ESMA (European Securities and Markets Authority) efforts to shape a single regulatory framework across the continent, according to Steven Maijoor, the architect of the Markets in Financial Instruments Directive and chairman of the ESMA.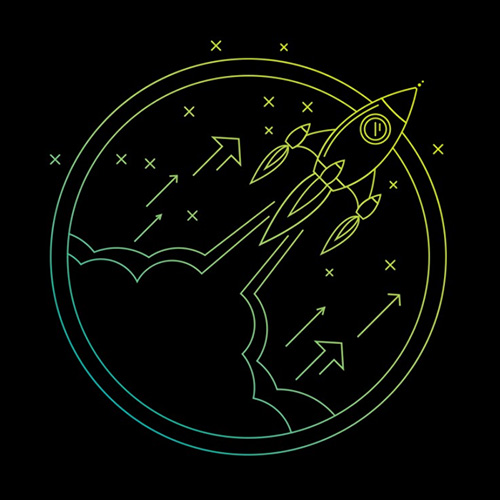 D.Ready
We can support you throughout your MiFID II compliance journey
© 2021. See Terms of Use for more information. Deloitte refers to one or more of Deloitte Touche Tohmatsu Limited, a UK private company limited by guarantee ("DTTL"), its network of member firms, and their related entities. DTTL and each of its member firms are legally separate and independent entities. DTTL (also referred to as "Deloitte Global") does not provide services to clients. Please see www.deloitte.com/about to learn more about our global network of member firms. The Luxembourg member firm of Deloitte Touche Tohmatsu Limited Privacy Statement notice may be found at www.deloitte.com/lu/privacy.