But what is it that clients want these days?
Pascal Martino - Partner - Strategy & Regulatory Consulting - Deloitte
François Bade - Director - Strategy & Regulatory Consulting - Deloitte
Vera Josten - Analyst - Strategy & Regulatory Consulting - Deloitte
Published on 18 June 2019
Now more than ever, banks need to be aware of customer needs and think about quickly delivering what clients really value. Banks are no longer the only actors on the market offering financial services. Untraditional competitors have now entered the market with innovative products, able to promptly and accurately respond to customers' needs - but what is it what customers these days need and value? What are they actually looking for when they visit a branch? Which banking activities do they want to do from home, independently? To answer these questions, Deloitte has conducted a Consumer Survey to get to the bottom of things. We had 17,200 respondents all over the world including countries such as Germany, France, Switzerland and Luxembourg of course. These answers are helping us respond to the following questions: Why do customers switch banks? Is the traditional branch network really dead and which purpose will it serve in the future? How digital does my bank really need to be?
CUSTOMERS IN LUXEMBOURG SWITCH BANKS MORE OFTEN BUT WHY?
First of all, 33 percent of customers, working in Luxembourg, do not have a primary bank account here. 59 percent out of them do have a Luxembourgish banking account but it is not their primary one. The reasoning behind this differs among the neighbouring countries. 67 percent of Germans, 42 percent of French and 20 percent of Belgian customers do not see any value added in having their primary bank here in Luxembourg. 17 percent state that the offer in Luxembourg is simply more expensive than in their home country.
In addition, only 64 percent of the customers, who already signed up for a banking account in Luxembourg, are actually satisfied with their primary bank – but what about the others? 50 percent believe that their bank does not know them and, most of all, does not know what they actually need. On top of that, only 45 percent think that their bank is meeting their expectations in terms of tailored advice.
Besides, customers in Luxembourg are much more likely to change their primary bank compared to other countries around the world. 20 percent of the respondents of our survey changed their primary bank recently and 56 percent are likely to switch within the next two years. One of the main reasons that all countries cited worldwide is that of a better pricing offer at another bank. On the other hand, Luxembourgish respondents all agree that another main reason for switching bank is to look for a more personalized advice and offering.
As many banks have worked on their digital onboarding the past years, switching banks has never been as easy. Hence, banks should pay attention what their customers really value; otherwise they may disappear as fast as they appeared.
THE BRANCH IS DEAD, LONG LIVE THE BRANCH?
The branch network is not dead – at least not yet. Customers still prefer human interaction for certain financial services, mainly when it comes to complex financial products or investment services. 84 percent of the respondents currently use the branch network to apply for a loan and they would still like to do so in the future. 64 percent note that they would prefer a branch visit for personal loan applications, 86 percent for closing or refinancing of a mortgage and 70 percent would favor a visit to their branch to open an asset management account. For all these services, the personal and human element plays a major role.
Also, we asked those customers what would make them use the branch more often. The opinion was divided whether or not it would help if the branch looked like a café where you could plug in, hang out and work while waiting for your appointment. Customers these days do not want to wait. They want a personalized service and they want it fast.
In addition, customers in general liked the idea of having a digital self-service at the branch, with representative help in case needed. Banks these days should apply a combination of digital and physical banking to make banking more convenient for their customers and more cost-efficient in itself.
Studies showed that self-directed channels may facilitate getting customers on board and foster cross- and upselling.[1] Let us not forget that the main customers that are currently buying houses and applying for personal loans to buy their first car, are Millennials. This generation likes to be independent as well as receiving a touch of personalized advice to feel recognized. Having a digital self-service with representatives if required, might be just the right answer to that.
Digital Banking has pushed the branch network to its fundamental inflection point. In order to compete in this rapidly changing environment, banks need to rethink what purpose the branches should fulfill within the next years. The answer could be hub and spoke model differentiating branches between types of service (Transactional branch vs. Advisory branch). This could encourage retail banks to rethink their branch network in order to be more cost efficient and deliver concentrated but valuable service, as a closer proximity to branches and ATMs is not one of the decision points for customers in Luxembourg while choosing the primary bank.

[1] Havard Business Review: How Self-Service Kiosks are changing customer behaviour

CAN THE DIGITAL APPETITE OF RETAIL CUSTOMERS EVER BE SATISFIED?
Luxembourg is one of the countries with the highest penetration rate for smartphones in Europe with 96 percent digital users. The customers who do not use their mobile to handle banking activities state that the main reasons are security concerns and lack of usability of the application. There is clearly room for improvement there, because for domestic bank transfer, paying bills or opening a banking account the preferred channels are still the digital ones.
67 percent customers would use mobile banking more often if the application would allow them to sign documents electronically and complete subscriptions entirely online and 66 percent believe that the login and authentication should be easier in general.
Conclusion
The Branch network is yet far from over. But it definitely needs to be rethought and redefined in order to be more cost effective. This will require a thorough review. Our study showed that customers still value personalized recommendations from a trusted advisor when it comes to complex financial products or investment services. Banks need to carry out an in-depth analysis focusing on these services and how to best answer the needs of the customer. On this basis, network reconfiguration and restructuring opportunities can be identified allowing banks to come up with new innovative ways to offer financial services at their branches.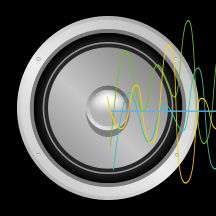 D.Quality
Deloitte offers a wide variety of tools to assess both the perceived quality of your customer service and the measured, objective quality of your services. Ensure a homogenous delivery of services across all your client contact points by evaluating your quality and implementing preventive as well as curative actions.
© 2021. See Terms of Use for more information. Deloitte refers to one or more of Deloitte Touche Tohmatsu Limited, a UK private company limited by guarantee ("DTTL"), its network of member firms, and their related entities. DTTL and each of its member firms are legally separate and independent entities. DTTL (also referred to as "Deloitte Global") does not provide services to clients. Please see www.deloitte.com/about to learn more about our global network of member firms. The Luxembourg member firm of Deloitte Touche Tohmatsu Limited Privacy Statement notice may be found at www.deloitte.com/lu/privacy.