Every year Deloitte's EMEA Centre for Regulatory Strategy publishes its Regulatory Outlook, which explores how major regulatory trends will shape the financial services industry in the year ahead and provides solutions to guide leaders in effectively navigating the changes.
David Strachan - Partner - Centre for Regulatory Strategy - Deloitte
Felix Bungay - Manager - Centre for Regulatory Strategy - Deloitte
In recent years, one of the highest priorities for financial services firms and their Boards has been to identify the issues and concerns that are at the top of the regulatory agenda and how they can best respond. To help firms answer this vital question, Deloitte publishes its annual Financial Markets Regulatory Outlook. The Outlook's perspective is deliberately strategic, both in analysing regulatory and supervisory priorities which demand firms' board‑level attention and in considering the implications for their strategies and business models.
We see 2019 as being different to the years that preceded it. Nearly ten years after the financial crisis, the long shadow it has cast has started to fade. Most post-crisis prudential policies have now been decided (even if they have not yet been fully implemented), and banks in particular are better capitalized than before the crisis. Regulators are switching from redesign and reform of the regulatory system to practical supervisory implementation. Their attention is now acutely focused on culture and governance, the challenges of new technology, operational resilience, and emerging economic and market risks. Firms need to be prepared to respond to this shifting regulatory focus and the new demands it will place upon them.
With this in mind, this year's Outlook identifies six key areas that will feature prominently in the regulation of all firms across the financial services sector – issues that we call "cross-sector themes". These are:
A shift from implementing new regulations to ongoing supervision
Preparing for Brexit
IBOR reform
Climate change and sustainability
Building resilience to operational disruptions
Value for money
We have also identified a further six areas that we expect supervisors to have as top priorities for their "business as usual" supervision throughout 2019. These we call our "supervisory constants":
Culture and governance
Scrutiny of the resilience of firms' business models
Firms' protection and use of data
Access and vulnerable customers
Testing for cyber vulnerabilities
Model risk management
In what follows we set out the Outlook's assessment in two relatively new areas of cross-sector regulatory focus.

Climate change
and sustainability
From our view, the regulatory response to a transition to a greener economy has accelerated rapidly and will continue to do so. Against a backdrop of institutional investor pressure and industry actions, central banks and regulators are focusing on the financial risks that arise from climate change and will expect firms to make these a core focus of their governance and risk mitigation.
The Band of England, a founding member of the global Network for Greening the Financial System, and the UK's Financial Conduct Authority (FCA), are in the process of consulting on their supervisory expectations of firms' management of financial risks from climate change, particularly through their governance, risk management, scenario analysis and disclosure of sustainability risks. Similarly, the European Central Bank (ECB) has noted that banks need to take adequate action to manage their exposure to sectors that could be adversely affected by the ongoing transition to a low carbon economy.
At the EU level there has also been important progress on a variety of financial services legislative proposals aimed at tackling climate change. Firstly, new proposals will strengthen the requirement for investment managers and financial advisers to disclose how they consider environmental (and social) risks in their investment and advisory decisions. There has also been political agreement on creating two new types of low-carbon investment benchmarks: a climate-transition benchmark, which aims to lower the carbon footprint of a standard
investment portfolio; and a second, more ambitious benchmark, for investment portfolios whose investments aim to contribute to the Paris Agreement's 1.5°C warming target.
The EU is also working towards publishing a taxonomy to establish a common definition of green investments. The Commission's Technical Expert Group will publish guidance on this taxonomy in June, alongside methodologies for the low-carbon benchmarks.
The most committed industry players have already started making concrete changes: some banks have started analyzing the impact of climate change on their corporate loan portfolios, while advanced insurers are improving risk reserving to account for more severe and frequent weather-related insured losses. Leading investment managers are holding corporates to account by disclosing the best and worst performers in mitigating climate change, and will increasingly deploy divestment strategies, particularly if they detect long-term devaluation risks. We expect adoption of these leading practices to broaden.

IBOR reform
Following the LIBOR scandal and recommendations by the Financial Stability Board, the reform of LIBOR and other Inter Bank Offered Rates (IBORs) has become a major regulatory priority for 2019.
LIBOR underpins contracts affecting banks, asset managers, insurers, and corporates estimated at $350tn globally on a gross notional basis. Regulators are pressing firms to undertake a market-led transition to alternative overnight Risk Free Rates. Momentum has increased following recent statements by FCA CEO, Andrew Bailey, that by end-2021 the FCA would no longer compel or expect panel banks to contribute to LIBOR. This made clear that reliance on LIBOR thereafter was no longer sustainable.
In the Eurozone, both EONIA and Euribor face an uncertain future. The ECB has published recommendations for the gradual replacement of EONIA with the new euro-short term rate (€STR). The €STR will be published from 2 October, with the ECB pushing for EONIA to be phased out for all new products and contracts by the end of 2021. In the meantime, Euribor's administrator is in the process of revising Euribor's methodology to ensure it is compliant with the EU Benchmarks Regulation. As transitional provisions to the EU Benchmarks Regulation will be extended for critical benchmarks to 31 December 2021, the administrator and firms now have more breathing room to obtain authorization and/or transition to an alternative Risk Free Rate.
However, firms should still continue to work on their transition plans in respect of EONIA this year and monitor developments regarding Euribor.
This broad regulatory timetable will require firms to make substantial progress in benchmark transition in 2019, notwithstanding a backdrop of some uncertainty with major issues such as term Risk Free Rates still outstanding. Firms face one of the biggest transformation projects they have undertaken, affecting almost every business unit; the financial and operational implications are potentially huge.
In our view, Boards will need to establish a coordinated, senior Steering Committee to manage and oversee transition, including operational and systems changes. Firms will need to assess their exposures to LIBOR and EONIA as soon as possible. This includes deciding which contracts require renegotiation; how they will manage exposures in the meantime; and when to issue Risk Free Rate-linked products to help build liquidity (some have already done so), and discontinue issuance of IBOR-linked products. Operational and systems changes will also be required.
Conclusion
Although the post-crisis reform of regulation is coming to a close, the Outlook concludes that 2019 will see little let up in the challenges regulation poses for firms. This has certainly been borne out by experience in the first part of the year. Regulators will want to assess how well the reformed regulatory system is operating and whether new regulatory requirements have been implemented effectively. But firms should also be prepared for sustained regulatory scrutiny, both in "traditional" areas such as governance and the fair treatment of customers, and in newly emerging areas of concern such as climate change and IBOR reform.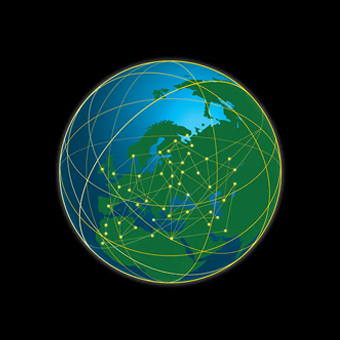 Financial Markets Regulatory Outlook 2019
Our annual assessment from Deloitte's EMEA Centre for Regulatory Strategy explores how major regulatory trends will shape the financial services industry in the year ahead and provides solutions to guide leaders in effectively navigating the changes.
© 2021. See Terms of Use for more information. Deloitte refers to one or more of Deloitte Touche Tohmatsu Limited, a UK private company limited by guarantee ("DTTL"), its network of member firms, and their related entities. DTTL and each of its member firms are legally separate and independent entities. DTTL (also referred to as "Deloitte Global") does not provide services to clients. Please see www.deloitte.com/about to learn more about our global network of member firms. The Luxembourg member firm of Deloitte Touche Tohmatsu Limited Privacy Statement notice may be found at www.deloitte.com/lu/privacy.