Old standards versus new behaviors: the retail banking distribution model gets a fresh lick of paint
The retail banking distribution model is inherited from times when consumers behaved differently. Nowadays, both digitalization and the cultural shift it triggered have drastically changed clients' expectations regarding retail in general and banking in particular.
Pascal Martino - Partner - Strategy & Regulatory Consulting - Deloitte
François Bade - Director - Strategy & Regulatory Consulting - Deloitte
Nicolas Neymann - Analyst - Strategy & Regulatory Consulting - Deloitte
Published on 26 March 2019
It may sound like a cliché to argue that consumer behavior has evolved in the last 20 years across all sectors and industries, but that does not make it any less true. This natural evolution is the product of several factors. These include the incontestable digitalization of business activities, as well as the underlying cultural shift as a new generation of digital natives came of age as market participants. They shop less in physical stores and when they order a t-shirt online they are used to tracking their order as it is prepared, shipped, and delivered.
Plus, they usually have the option to leave a review on the website. So, why wouldn't they expect an analogous experience when taking out a mortgage loan? These challenges are having an indisputable influence on financial institutions' revenue structures. Henceforth, rethinking and transforming their organization must be at the top of their priority lists. For them to successfully apply the first licks of paint, the first step is to review some key aspects of their distribution models and devise plans to enhance and streamline the customer experience.
Reviewing the distribution model is no easy task. It should involve considering multiple dimensions, with a particular focus on networks, employees, and clients.
Banking networks are a strength, but they are also a burden. Most networks are relics of the times when branches were the only banking distribution channel and clients' needs were such that, when a spot was free in town, it was either bought by a bank or by an optician! Nowadays, as customers reduce the frequency at which they visit their branch, the same branches are getting less and less profitable due to the slow decrease of interest margins and limits on fees. Knowing that only 13 percent of those aged 18-24 visit their branch more than once a month, banks have logically started to think about contracting their current networks. However, the process is quite complex and includes in-depth analysis of several key variables. These include the branch's revenue, health, book value, network meshing, etc. Branch types should also be reassessed from a strategic standpoint.
Changes in clients' needs and behaviors are also having a significant impact on bank employees. Nowadays, most information or routine tasks clients used to ask for at the front desk can be found/carried out online. Based on this observation, it seems clear that the traditional counter staff role, already a shadow of its former self, will disappear in the near future as more people are moved into advisory roles. The upskilling process, if linked to an ambitious, forward-looking jobs and skills plan, will make the change must smoother, and maybe even less painful. The goal is to avoid passively accepting a reduction in staffing costs by adapting the size of the workforce per area and per field of competence. The latter will entail a thorough redesign of job specifications to make employees more adaptable and capable of providing a better service to the client. This is essential if the transformation is to be a commercial and human success. To that end, HR departments have an essential role to play, for instance regarding workforce planning.

Clients too will be substantially affected by the transformation. On the one hand, their current allocation to a portfolio is not necessarily always based on optimal reasoning. For example, it may be that one client relationship is managed by two managers or even worse: by two branches! On the other hand, changes to the network and the upskilling process will shake up the current situation of numerous clients. It therefore seems essential to harmonize and optimize the handling of banking relationships to better address clients' needs and expectations. This is also an opportunity to enhance clients' knowledge of the bank and leverage new tools such as big data analysis.
This portfolio harmonization will build on bank employees' new skillsets and clients' new behaviors and needs, with the ultimate goal of boosting sales and overall satisfaction based on the "right advisor for the right client" principle.
Even though the review will not be a piece of cake, it is a necessary step if banks are to stay in the game. In parallel to this revamping work in relation to networks, employees,
and portfolios, it is also important to rejuvenate sales practices and processes to enhance and streamline the entire customer experience.
Banks are already fairly advanced when it comes to new sales practices. It is already possible for clients to sign a contract on a tablet, organize a videoconference, communicate over secure messaging, and much more. This small sample of the new possibilities on offer is more than anecdotal: it sets the tone for a meaningful revision of retail banking sales practices. This shift will entail an ambitious training plan to update and enhance staff business practices and empower branch managers. More than a foreman or forewoman, the branch manager should, after appropriate training, become a vital pillar of the organization: they should act as both a coach and a pilot, giving and receiving feedback so as to better understand and support team members. This necessitates a thorough change management plan. In addition, banks must review CRM processes, management software, and sales action plans, including the new input flowing from new data and tools, and the new constraints of the omnichannel approach.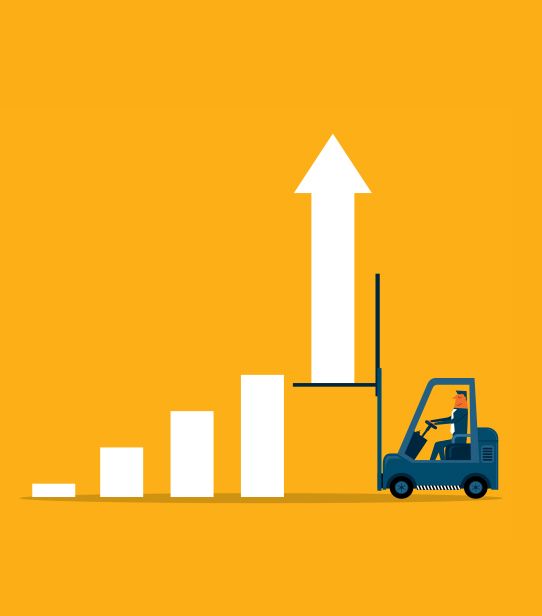 It is undeniable that new technologies have strengthened the omnichannel banking model. Clients are now free to choose whether to interact with the bank via the internet, a mobile or landline phone, e-mail or many more channels, and their interactions must be appropriately managed so that they do not get lost along the way. For example, a client should be able to call about their ticket on the app and get a fast and efficient answer. Furthermore, clients should always feel that—no matter the channel—a human being is answering their question. Technologies such as speech analytics, speech to text, electronic signatures, and even facial recognition do not replace the relationship manager: they support them.
The whole ecosystem of retail banking has already been deeply affected by these cultural, structural and technological changes, in particular with regard to the additional sales time they generate for branches. Sales processes have improved exponentially since the start of the digital revolution. Now, the main challenge is to ensure consistency across all processes despite digitalization. Just imagine how a client would feel if they sign a contract on a tablet and receive a letter two weeks later asking for a copy of their ID. It would not make sense! The purpose of new technologies is not only to supplement existing "physical" tools and communication methods, but to combine the best of both worlds to ensure a simple, convenient, and personalized client experience.
Conclusion
Distribution challenges are here and they are unavoidable. Rejecting the fact that current banking distribution models are, for the most part, quite outdated, would be like arguing that the Earth is flat. Reviewing and overhauling the current model is indeed a challenge, but it is also an opportunity. Reorganizing the network, adjusting the workforce structure, and rationalizing portfolios are necessary steps to move toward a more customer-oriented and efficient banking model. So many tools have emerged from the recent technological paradigm shift, it would be such a pity not to make use of them to streamline and enhance the client experience! Retail banks that make the transition in good time will get a clear cost advantage resulting from their rationalization efforts: more commercial time resulting in more client loyalty and indeed more revenue. These efforts will also open the door to a general improvement in service quality.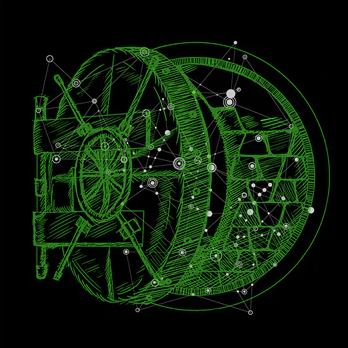 2019 Banking Industry Outlook
There's a new kind of promise in the banking industry—and possibly no better time than now for transformation. Economic fundamentals are strong, the regulatory climate is favorable, and transformation technologies are more readily accessible, powerful, and economical than ever before.
© 2021. See Terms of Use for more information. Deloitte refers to one or more of Deloitte Touche Tohmatsu Limited, a UK private company limited by guarantee ("DTTL"), its network of member firms, and their related entities. DTTL and each of its member firms are legally separate and independent entities. DTTL (also referred to as "Deloitte Global") does not provide services to clients. Please see www.deloitte.com/about to learn more about our global network of member firms. The Luxembourg member firm of Deloitte Touche Tohmatsu Limited Privacy Statement notice may be found at www.deloitte.com/lu/privacy.