Financial institutions need to navigate ever-increasing regulatory challenges. This should not come as a surprise. The critical issue today is rather the complexity arising from the interaction between the regulatory and tax dimensions.
Ralf Heussner - Partner - Tax / Transfer Pricing - Deloitte
Published on 23 July 2019
Financial institutions need to navigate ever-increasing regulatory challenges. This should not come as a surprise. The critical issue today is rather the complexity arising from the interaction between the regulatory and tax dimensions.
Regulations drive certain industry-specific operating models. These operating models are often centralized and, as such, create new types of tax exposures. Historically, scrutiny on tax matters could primarily be expected from local tax authorities. Today, financial regulators also focus increasingly on tax as an indicator of proper management of regulated entities. The key concern is the potential impact of tax risks on the regulatory (esp. capital and liquidity) position and stability of financial institutions. In view of these challenges, management and Boards need to start embracing tax on their governance agenda in order to meet the expectations of tax authorities and regulators globally.
INTERNATIONAL
DEVELOPMENTS
The OECD already recommended to policy makers back in 2015 as part of its revised Principles of Corporate Governance a range of necessary actions to improve the legal, regulatory, and institutional framework of corporate governance. With respect to tax, the OECD specifically emphasizes that it is an "…important Board responsibility to oversee the risk management system and systems designed to ensure that the corporation obeys applicable laws,including tax."
The OECD continues by pointing out that, "…jurisdictions are increasingly demanding that Boards oversee the finance and tax planning strategies that management is allowed to conduct." The strategic objective is to "discourage practices such as the pursuit of aggressive tax avoidance that do not contribute to the long term interests of the company and its shareholders and can cause legal and reputational risks."
Specific to transfer pricing, the OECD discusses the topic of related party transactions and that the corporate governance framework should "…ensure that all material transactions between related parties are properly identified and disclosed".
In practice, this can be challenging as in many organizations the knowledge about related party transactions is often not centralized. Rather, transactions tend to be managed by local finance or tax departments, especially if the parent company is not a counterparty to these transactions.
THE IMPACT OF INDUSTRY-SPECIFIC OPERATING MODELS
Regulations drive the set-up of operating models in the financial sector. Examples include centralized booking models for global trading in the banking context, underwriting under one regulated insurance carrier across different jurisdictions, or the cross-border distribution of funds with a regulated management company.
The common denominator across these operating models is that they often rely on a centralized model where there is one regulated entity engaging with a number of parties across a range of jurisdictions.
Let's take an example from the asset management sector where there is an investment fund that is regulated per either UCITS or AIFMD regulations. As such, the fund has to be managed by a licensed management company (ManCo). Typically, the ManCo then delegates portfolio management, distribution, fund administration, and other support activities back to related parties of the asset management group.
In practice, such a cross-border delegation arrangement can extend to parties in numerous jurisdictions (this can reach up to 30) depending on the size and international footprint of the asset manager. One can imagine that this operating model might result in hundreds or thousands of intra-group relationships between the ManCo and its foreign related parties that are subject to potential scrutiny by tax authorities with respect to transfer pricing. Worst case, there could be tax assessments in numerous jurisdictions on transfer pricing policies if these are not defendable or well-documented. This could then trigger assessments of additional local taxable income with the result of double-taxation and potential penalties and interest.
CHANGING TAX ENVIRONMENT
Let us take a look at recent international tax developments that impact the financial services sector.
Firstly, new concepts introduced by the OECD/G20 BEPS initiative in 2015 – aimed at aligning taxation with the economic activity that generates profits – fundamentally reshaped the international tax landscape.
Secondly, the BEPS initiative has inspired many tax authorities to follow their own interpretation of these new concepts with scrutiny applied on formalistic aspects or local tax authorities' own notion of appropriate substance, control over risk, and financial capacity.
Thirdly, there are regulatory aspects unique to the financial services sector that are catalyzing potential tax controversy. One of the key questions in light of BEPS is how to reconcile different notions regarding the allocation of risks from a tax view based on economic substance, and the regulatory view.
Lastly, BEPS introduced greater disclosure requirements and more transparency through country-by-country reporting and the new master file concept on top of sector-specific reporting obligations.
In combination, this seems like an ideal recipe for tax controversies across the banking, asset management, and insurance sectors.
FOCUS ON TAX BY REGULATORS
Given the potential impact of tax controversies in the financial services sector on key aspects such as financial stability, reputation, capitalization, and liquidity, both tax authorities as well as financial regulators increasingly focus on tax as a key governance topic.
On the one side, we are seeing an increased interest by tax authorities across different jurisdictions on the financial services sector per se. This includes not only an increase in tax audit activity, but also recent campaigns where tax authorities have started requesting information from financial institutions to gauge their tax position/readiness on transfer pricing. The focus of these requests ranges from the existence of transfer pricing policies and legal agreements, to transfer pricing documentation.
What we are also seeing is that regulators and supervisors (such as the Commission de
Surveillance du Secteur Financier in Luxembourg as well as other European or even pan-European regulators and supervisors) have started probing tax as an indicator of proper management of regulated entities as part of their inspections and on-site visits. This includes questions regarding the regular on-site visits and inspections with respect to the existence of transfer pricing policies, intercompany agreements, and transfer pricing documentation, and how management ensures compliance with the arm's length principle for intra-group transactions.
HOW SHOULD
FINANCIAL
INSTITUTIONS RESPOND?
Financial institutions will need to respond to the governance challenge by considering the following key aspects:
Involving the governance function in the development of the tax strategy and control framework
Identifying and monitoring the taxable nexus across all jurisdictions (either in form of subsidiaries or potential permanent establishments)
Mapping and monitoring all relevant transactions and/or dealings within the group (ongoing as well as extraordinary transactions such as restructurings)
Identifying compliance and reporting obligations in each of the jurisdictions (including registration, filing of tax returns, disclosure requirements in tax returns, local documentation, and country-by-country filing requirements)
Determining if the current transfer pricing approaches are defendable
Identifying, quantifying, and mitigating potential risks
Managing tax controversy and mitigating potential double-taxation, penalties and interest
Conclusion
The critical issue today is the complexity arising from the interaction between the regulatory and tax dimension in the financial services sector. Given the potential impact of tax risks on the regulatory position of financial institutions, regulators across jurisdictions are starting to focus on tax as an indicator of proper management of regulated entities. This increased focus on tax globally makes it essential for management and Boards to start embracing tax on their governance agenda.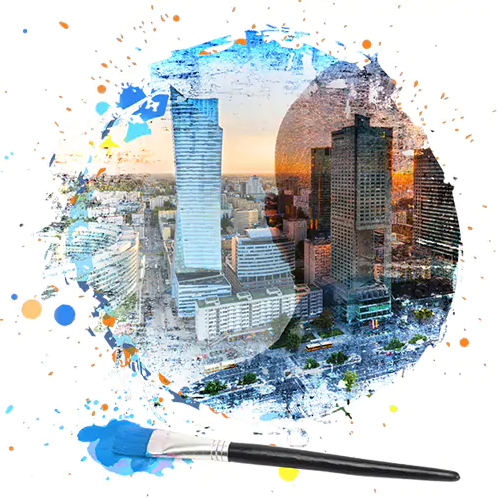 Transfer pricing
Multinational organizations are operating in an environment of unprecedented complexity. The rising volume and variety of intercompany transactions and transfer pricing regulations, accompanied by increased enforcement activities worldwide have made transfer pricing a leading risk management issue.
© 2021. See Terms of Use for more information. Deloitte refers to one or more of Deloitte Touche Tohmatsu Limited, a UK private company limited by guarantee ("DTTL"), its network of member firms, and their related entities. DTTL and each of its member firms are legally separate and independent entities. DTTL (also referred to as "Deloitte Global") does not provide services to clients. Please see www.deloitte.com/about to learn more about our global network of member firms. The Luxembourg member firm of Deloitte Touche Tohmatsu Limited Privacy Statement notice may be found at www.deloitte.com/lu/privacy.