InsideNOW
CX + UX + EX = HX
Time to rethink the Human-Banking Experience
Challenged by new banking offers from tech players and a rapidly changing environment, established banks need to broadly rethink the relationships among stakeholders – consumers, prospects and employees – to take into account the full range of interactions.
Ronan Vander Elst - Partner - Deloitte Digital - Deloitte
Romain Mary - Senior Manager - Deloitte Digital - Deloitte
Melanie Becker - Manager - Deloitte Digital - Deloitte
Riccardo Daidone - Analyst - Deloitte Digital - Deloitte
Published on 21 February 2020
We are witnessing an increasing variety of new banking offers, with new entrants being both young market-challenger startups as well as joint ventures between established businesses. The main strengths among these actors is the capability to offer differentiated services enabled by digital technologies: several million users have already signed contracts with these new banks, which are attracting both capital and deposits and creating the roots for industry disruption [1]. Facing tough competition from tech players, digital transformation has therefore become essential for leading banks to rebuild and retain the trust from existing clients, understanding their needs and attracting new leads by improving the existing offer and elevating the customer experience. An apocalyptic picture painted by a research from Gartner[2] predicts that by 2030, digitalization will make long established banking players irrelevant. Improvement opportunities are many: for example, despite some established banks are digitalizing their operations, their attention is not strictly focused towards the simplification of processes guaranteeing a successful customer digital engagement. In fact, a research from the The Financial Brand (2019) reported that banks offering end-to-end mobile account opening are around half compared to those offering the same service online. To respond actively to user expectations, near future investments will therefore need to focus towards developing a multi-channel service integration to grant a consistent customer experience and sustained engagement among the user base, which will ultimately lead to optimize the customer experience[3].

[1] Forrester, 2019
[2] Gartner Symposium, 2018
[3] Deloitte, 2018
Beyond Customer Experience
The design of great customer experiences made possible by digital technologies will allow banks to drive loyalty and business growth, creating deep emotional connections to products and brands. In fact, to truly exceed expectations, banks need to deeply understand their customers' needs, behaviors and patterns. Additionally, because of the recurrent interactions among a bank's clients, employees and potential customers, it is crucial to consider the experience journey of all of the aforementioned stakeholders. The strong relevance of all actors along banking value chain leads banks to further develop the concept of Customer Experience (CX), Employee Experience (EX) and User Experience (UX) to a broader Human Experience (HX), addressing human needs in terms of both contents and delivery.
Thanks to digital, banking interactions are becoming ubiquitous: more and more banks are introducing platforms to interact with their clients, while decreasing the number of physical touchpoints. This makes it imperative to redesign Customer Experience (CX) as it has been known until now, to avoid losing the "human touch" and the contact with customers' needs. Designers have a key role in reshaping User Experience (UX) to deliver a seamless and consistent experience across channels. Moreover, to connect employees, clients and potential leads, banks need to envision a dual relationship between these actors: while it is true that banks need to have a 360-degree view of its clients, it is even truer that clients need a 360-degree view of their finances.
Empathy as a driver of value
In an ultra-competitive and connected world where services are marketed to individuals, the competitive edge will be gained only by understanding the needs of all actors along the value chain. To serve people's needs, Human Experience design needs to begin with individuals and be directed towards individuals, leveraging empathy to gain a deep understanding of each entity interacting with a bank.

Empathizing with people, understanding pain points, needs and desires will allow banks to design human-centered solutions that optimize the experience across all stakeholders. Research conducted on Human Experience by Deloitte found that organizations that align their values with stakeholders are also the most successful in terms of workforce and customer satisfaction [1] . As employees are the tangible representatives of banks, Employee Experience (EX) needs to be one of the axes of action through which banks can innovate.
Whereas some journeys can be fully digitized and automatized (e.g. Onboarding), others will still require a human interactions for ensuring personalized advices or an adequate risk management. In that situation, the pace of the Bank must follow the rhythm imposed by the customer, which expects the same immediacy as he can provide.
"If I want to buy a new house, I expect my Relationship Manager to give me an immediate answer on the feasibility of my project." This presumes that the RM has access to real-time data and intelligence on its client's financial situation. Limits are reached when customers are better equipped than employees are.
A study from MIT Sloan (2017) found that focusing on EX can double customer satisfaction. Stepping into employees' shoes, banks can better grasp how their only human touchpoint with customers perceive the business from inside and better design their approach towards customers.

[1] Amelia Dunlop et al., Deloitte Digital, 2019
Human Experience, applied
Since Human Experience is about sharing aligned values with customers, workforce and business partners, banks' new value proposition has to be authentic and human, not focusing on selling financial products, but enhancing the customer journey while rethinking the banking experience. In this scenario, banks will have to re-conceptualize the experience by leveraging on a human-centered approach in which all stakeholders have the chance to co-create and contribute to build their own experience and that of their clients.
One of the most effective ways to redesign the Human Experience is by adopting Design Thinking: a typical example is the use of a Project Incubator as part of a Service Design approach, that can also described as a Design Sprint. A Design Sprint requires a high commitment from the bank within a pre-determined period (e.g. 5 consecutive days), getting employees from various hierarchical levels —from juniors to C-suite— to work together towards the resolution of existing issues. The key to success is to begin by involving internal stakeholders and capturing customer insights to make sure that what is designed is viable, feasible and desirable from a customer and employee perspective. Once insights have been gathered, the process continues by proposing alternative and target customer journeys based on archetypes and personas. To increase the quality of the final deliverable and get to a win-win proposal, several prototypes are created before implementing the chosen solution. At the end of every single day of the Design Sprint, a daily pitch is presented to the board before moving on to the next step: by doing so, the team will be sure to have their assumptions validated and increase the quality of the deliverable.

At the end of the week, the Design Sprint will end with the validation of the chosen solution by all entities involved, from IT, marketing, compliance, legal, front and back office.
Conclusion
Banks willing to be successful in the close future cannot only focus on UX or CX anymore. To face competition and changing consumer needs, banks have to deliver solutions that are designed for humans (HX).
Strong attention needs to be put into uplifting people as such, providing services through which users and employees can identify themselves.
Success requires that banks redefine the concept of experience, leveraging digital touchpoints and merging these with the traditional front office (e.g. branches).
Best experiences are not the translation of internal processes onto digital screens. Customer journeys and Employee journeys need to be rethought using co-creation and a user-centered approach (e.g. Service Design) to deliver memorable experiences.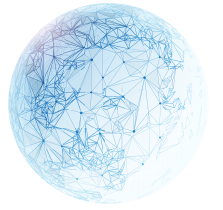 Infrastructure Investment

Eligibility check under Solvency II
Assistance to insurance undertakings and asset managers in determining eligibility to lighter capital requirements for their infrastructure investments
© 2020. See Terms of Use for more information.
Deloitte refers to one or more of Deloitte Touche Tohmatsu Limited, a UK private company limited by guarantee ("DTTL"), its network of member firms, and their related entities. DTTL and each of its member firms are legally separate and independent entities. DTTL (also referred to as "Deloitte Global") does not provide services to clients. Please see www.deloitte.com/about to learn more about our global network of member firms.
The Luxembourg member firm of Deloitte Touche Tohmatsu Limited Privacy Statement notice may be found at .