Luxembourg has just introduced new interest limitation rules as part of the transposition of the Anti-Tax Avoidance Directive.
Christophe De Sutter - Partner - Cross Border Tax - International Tax - Deloitte
Orianne Wajnberg - Senior Manager - Cross Border Tax - International Tax- Deloitte
Published on 19 February 2019
On 21 December 2018, Bill no. 7318 ("Bill") transposing the Anti-Tax Avoidance Directive ("ATAD 1" or the "Directive") was enacted into Luxembourg law and applicable to fiscal years starting on or after 1 January 2019. Among other new measures voted upon, a new Article 168bis will be added to the Luxembourg Income Tax Law of 4 December 1967 ("LITL"), aiming to transpose the "interest limitation rules" as proposed by the Directive (Article 4 of EU Council Directive (EU) 2016/1164 dated 12 July 2016).
With the aim of harmonizing fair and comparable taxation among EU members, interest limitation rules were fostered by the EU council to prevent group companies from reducing their overall tax liability through excessive borrowing.
Overview of the new rules
Under Article 168bis LITL, a taxpayer's borrowing costs, broadly defined as "interest expenses on all forms of debt and other costs economically equivalent to interest and expenses economically incurred in connection with the raising of finance," will be deductible to the extent of its taxable interest revenues and other economically equivalent taxable revenues.
However, any exceeding deduction, defined as "exceeding borrowing costs" ("EBC"), will be restricted to 30 percent of the taxpayer's tax-based earnings before interest, tax, depreciation and amortization ("EBITDA").
Exempt income and related expenses are excluded from the EBITDA calculation.
Luxembourg opted for several relief options proposed by the Directive, which enables the deduction of EBC when certain conditions are met. They can be summarized as follows:
De minimis rule for EBC capped at €3 million

Full deduction of EBC if the taxpayer is a standalone entity for financial accounting purposes with no associated enterprises or permanent establishment

Deduction of EBC linked to loans financing EU long-term public infrastructure (subject to certain conditions)

Exclusion of certain financial undertakings

Group relief for financial accounting purposes: fall back to a consolidated group-wide test

Ability to carry forward, without time limitation, EBC (i.e., EBC that cannot be deducted in the current tax period)

Ability to carry forward, for a maximum of five years, unused interest capacity (i.e., the portion of the fraction representing 30 percent of the EBITDA that is not absorbed by EBC deducted during the current tax period)

Grandfathering: loans issued before 17 June 2016 would be excluded from the scope of the interest limitation rules provided that they have not been modified since that date
Although the Bill excluded the option available in the Directive to consider the EBC at a tax group level, the government committed to passing a new draft law in the first quarter of 2019 to introduce the abovementioned option with effect from 1 January 2019.
As we expect a revision of the Bill in the coming months, we would hope that Luxembourg lawmakers will also take the opportunity in the new draft law to clarify a few missing items that were not detailed in the Directive or the Bill:
Definitions
We hope that Luxembourg will take this opportunity to clarify certain terms missing from the national law or to conclude on the meaning of certain terms used in the Directive that could be perceived by taxpayers as unclear (i.e., no definition of interest income or any clarification on the type of expenses that can be included).

Relief options: grandfathering of loans
As detailed above, taxpayers may exclude borrowing costs arising from debt concluded before 17 June 2016, as long as there have been no subsequent modifications to the loan agreement.
Additional guidance would be helpful on the type of modifications to loans that would prevent a taxpayer from benefiting from the grandfathering rule (e.g., change in the interest rate to meet the arm's length principle).

Interaction with pre-existing rules: recapture rules
One might expect that there will be a conflict between the upcoming interest limitation rules and pre-existing non-deductibility rules. Indeed, before the introduction of interest limitation rules, Luxembourg had already established rules (e.g., recapture rules) with the effect of creating an immediate or deferred limitation of certain expenses economically linked to exempt income or/and exempt assets.
For example, in cases where a Luxembourg company performs both holding and operational activities, the combined effect of the recapture rules and new interest limitation rules could lead to taxation of all of the taxpayer's EBITDA instead of the anticipated 70%.
Therefore, the combination of the two rules without subsequent change could (i) defeat the object of the Directive—intended to only tax 70% of the taxpayer's EBITDA—and (ii) cause unintended damage to the competitiveness of Luxembourg, unlike other EU members that have revoked their pre-existing limitation rules and replaced them with the new one.
We would therefore welcome clarification on the combined application of existing and new interest limitation rules.
An overview of the choices made by Luxembourg's neighbors
As the Directive provided for various complementary relief or escape options, each member state may apply the rules differently to Luxembourg. Having such a range of choice for each EU member might undermine the aim of global harmonization sought by the EU Council.
While Luxembourg seems to have ticked most of the boxes proposed by the Directive, Belgium and the Netherlands have chosen not to apply group relief for financial accounting purposes for example.
In addition, France, the Netherlands and Germany have chosen not to apply the exemption of interest limitation rules on loans issued before 17 June 2016 (grandfathering of loans).
Finally, unlike in Luxembourg, the de minimis rules for EBC are anticipated to be capped at €1 million instead of €3 million in the Netherlands and in France (depending on French thin capitalization rules).
Overview of some of the relief/escape options chosen by 5 EU member states

[1][2]
[1] Non-exhaustive list of options chosen
[2] Data collected with the help of other Deloitte member firms in December 2018 based on final or draft legislation available (might be subject to change based on final legislation)
Conclusion
Group companies with a presence across Europe will need to start slowly adapting to the new regulations imposed by the OECD and EU Council. In particular, they will need to manage the combination of options chosen by the various EU member states.
The next item on EU members' agenda would be the transposition of the second part of the Anti-Tax Avoidance Directive ("ATAD 2") where group companies would potentially face an additional layer of limitative rules that may also affect their ability to deduct expenses (as a result of anti-hybrid rules with third countries).
With that in mind, we are looking forward to seeing how Luxembourg will manage all the interconnecting layers of limitation rules and mitigate any unintended multiplication of non-deductibility in both Luxembourg and across Europe.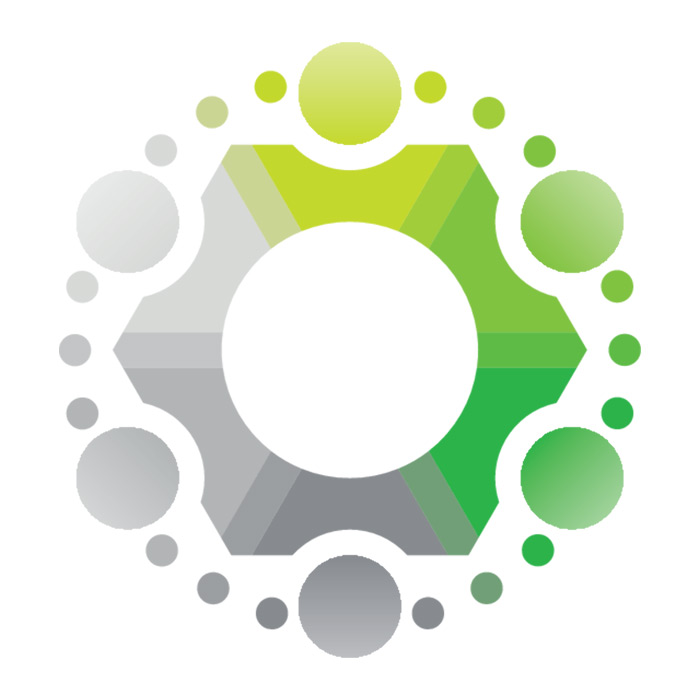 Tax Services
Deloitte offers clients a broad range of fully integrated tax services. Our approach combines insight and innovation from multiple disciplines with business and industry knowledge to help your company excel globally.
© 2021. See Terms of Use for more information. Deloitte refers to one or more of Deloitte Touche Tohmatsu Limited, a UK private company limited by guarantee ("DTTL"), its network of member firms, and their related entities. DTTL and each of its member firms are legally separate and independent entities. DTTL (also referred to as "Deloitte Global") does not provide services to clients. Please see www.deloitte.com/about to learn more about our global network of member firms. The Luxembourg member firm of Deloitte Touche Tohmatsu Limited Privacy Statement notice may be found at www.deloitte.com/lu/privacy.